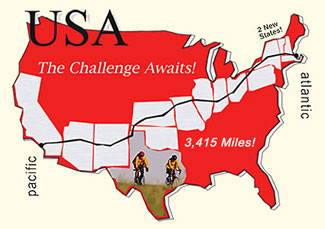 Where is Lance?
Follow Al on his cross country bike tour!
If you want to see the itinerary, click here.
To learn more about the tour, click here.
Day 21 White Line Fever: 83 miles riding the plains from Liberal to Dodge City KS
2009-05-29

Scores from the No Mas, No Mas, Bike Tour

The Great Plains: Ain't much Happening.
The Great Plains: Wind and Wheat.
Getting excited because we see a cow: We've been on the plains too long.
Getting excited because we see a curve in the road miles ahead: We've been on the plains too long.
Number of telephone poles per mile on route 283N: 24
Number of live non domesticated, non fowl animals seen on entire tour: 3, Two prarie dogs next to the Santa Fe hotel and one turtle crossing the road. Is there no wildlife in the west?
Learning how to ride efficiently because of suggestions by fellow riders: Thanks Chris, Willie and Jim
Being less fatigued because of more efficient riding style: Wonderful.
Still being exhausted: Of Course.

I left the hotel with Jim, Willie, Chris, and Peter and we hammered it for 40 miles. The first SAG was at the Dalton gang hideout. Peter, Jim and I rode the final tedious miles into Dodge City. They stopped at a DQ. I went to the hotel and directly across the street was a Mexican restaurant where I was the only English speaker. Rest assured that I am getting my full compliment of calories.
Tomorrow: 87 miles to Great Bend KS. Hopefully we are not still in the plains.

Answer to the number of Golf courses seen: 6, 3 in LA, 1 in Palm Desert, 1 in Gallup NM, and 1 in Las Vegas NM.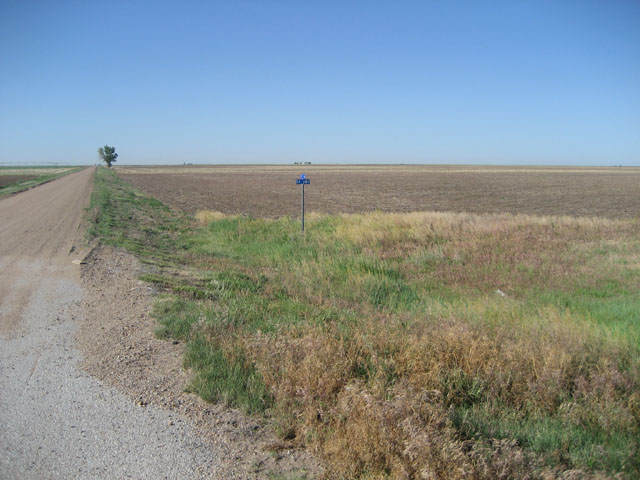 Look familiar? It sure does to me. This is all we see.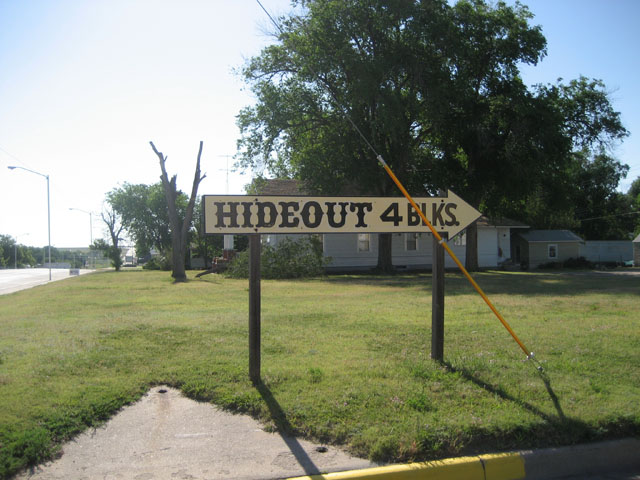 No wonder they got caught.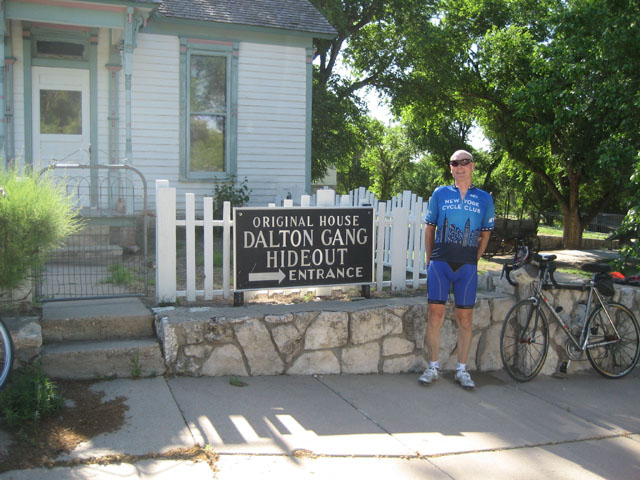 My riding buddy Peter. Wonderful fellow, bright, great rider, funny. What a treat to ride with.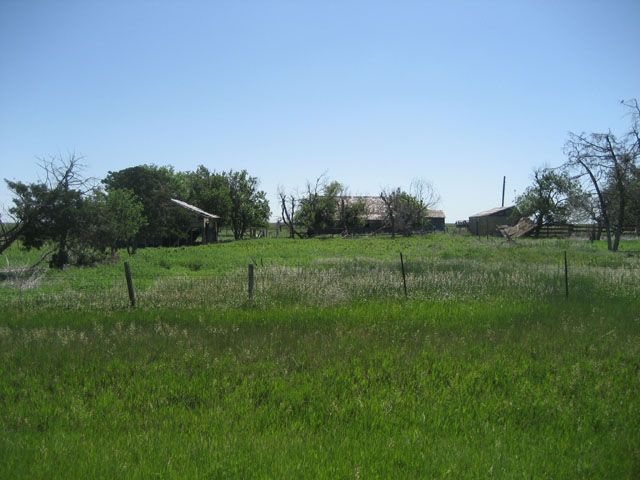 Something on the plains so we stopped and took a picture.
Messages
Plains? Wind? Wheat? It all sounds the same to me… Meshugeh!
Sent 2009-05-30 from Chutz
glad you are taking 'plains' to see the sights--- there's alot of flat in this country!
Sent 2009-05-30 from peter brown
You bitch when it's flay, you bitch when it's not flat. Have you ever considered that there is something wrong with this whole endeavor.
Sent 2009-05-29 from Chuck
Hi Al, great journey--good for you. Will you be passing near Lawrence KS in the next few days? We'd love to meet you and say hi (and bring a requested drink/treat or two). meglin_at_juno_dot com or maprunner_at_gmail_dot_com
Sent 2009-05-29 from Mary Jones and Mike Eglinski
Good luck with the blog Al, now that you've been discovered. Such an apt name for your surroundings - plain. At least it's flat. One day down, four more in Kansas. Golf course sitings sound pretty good now, don't they? Keep up the count.
NDJ4TB: Tedious Byways (or Totally Bland)

Sent 2009-05-29 from Chip and Carol
I was looking back over some of your old posts, turns out we were in Prescott, Az on the same day, May 14. I was out there for the NA Rogaine Champs. Anyway, keep on trucking
Sent 2009-05-29 from Rick Waldo