Where is Lance?
Follow Al on his cross country bike tour!
If you want to see the itinerary, click here.
To learn more about the tour, click here.
OY
2017-05-20

I have arrived in Livingston a day before the tour begins. I informed the tour company and they offered to book a room for me and pick me up at the airport. Great. Not.
They booked a tent. I'm taken to the tent and handed a mosquito spray repellent. There were at least a thousand mosquitoes in the tent. I kept spraying and they kept coming.
Finally I gave one last spray and left.

This tent is not the kind of tent we will be using on this trip. I move into that tomorrow.

I purchased a phone in Joburg and was assured it would work everywhere on the trip. Not. At least the tent encampment has intermittent WIFI.

OY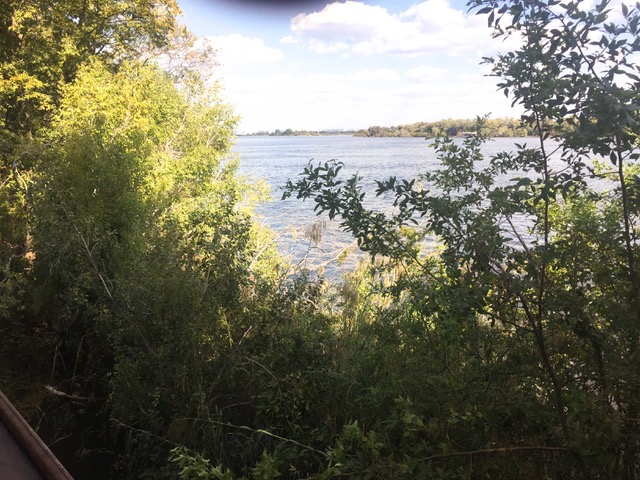 Water vapor from Victoria Falls in the distance.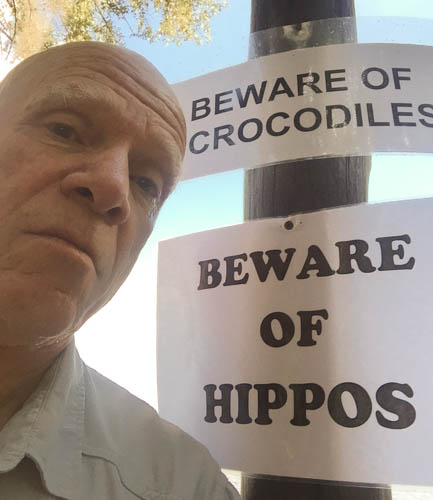 Surely they jest.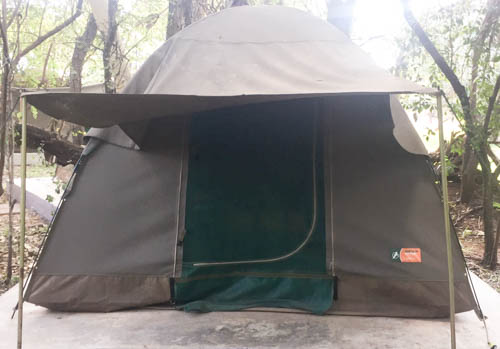 Mosquito heaven.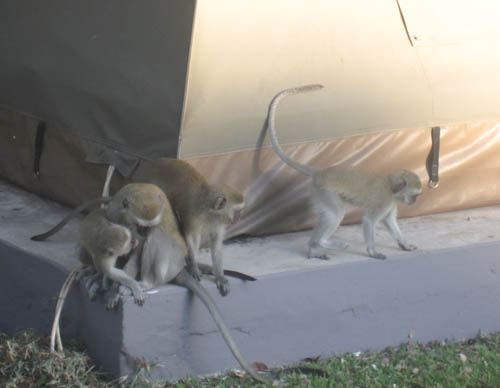 The monkeys like my tent.
Messages
Since mother is gone I'll channel her and say what she would have said: "My children do the stupidest things."
Sent 2017-05-21 from Chuck
Sent 2017-05-21 from
Sent 2017-05-20 from
Hope you have anti-malarials. There are worse things than bites. Trust me I experienced that one and its no fun.
Sent 2017-05-20 from JD Lindeberg
uh oh! I know how much you like mosquitoes. You didn't say if you were able to keep them out of the tent or get some sleep. Maybe going a day early to catch up on sleep was not such a good idea. Monkeys seem right at home.
Sent 2017-05-20 from Roddy
I read Phil your post and he said "welcome to Africa ". Hopefully this isn't a sign of things to come! Are you going to get a room somewhere else? Miss you and love you, stay safe and away from those hippos!
Sent 2017-05-20 from Katie