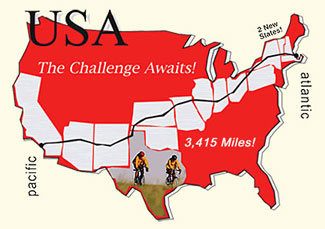 Where is Lance?
Follow Al on his cross country bike tour!
If you want to see the itinerary, click here.
To learn more about the tour, click here.
Day 3 68 hilly miles from Worchester MA to Windsor Locks CT
2011-09-24

Nice day to ride into our fourth state.

Last night we went to sleep with a forecast of storms and flooding. We woke to a overcast sky and no rain. Nice. It was a hilly ride through rolling New England countryside.

I rode with my now usual group: Jim, Peter, Mike, and Jack. We kept the tempo up most of the day. Out of the SAG Peter left early. When I realized I had a chance to see the M football game I put the hammer down and was two minutes behind him at the hotel.

You can learn a great deal from your fellow riders. We went by a museum with the best collection of Shaker furniture in the country. Peter explained that there are two branches of furniture, Boston and Philadelphia. These differences were because of the kind of trees available in each location.

Tomorrow: 95 Miles to Fishkill NY.

Little known fact. In 1965 Windsor Locks won the Little League World Series.

Well known fact: Michigan 28 San Diego St. 7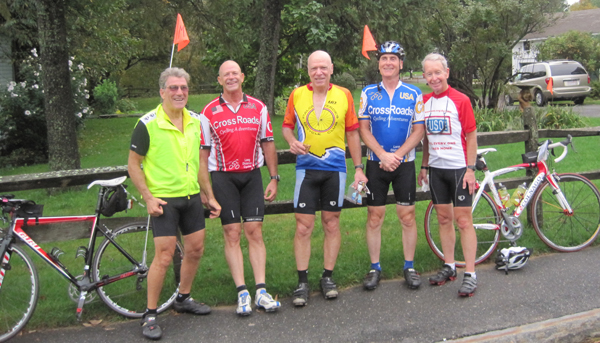 Fast Jim and the Jews. Mike, Jack, Lance, Peter, Jim




Tornado damage. This roof used to be on top of the house. The damage was amazing.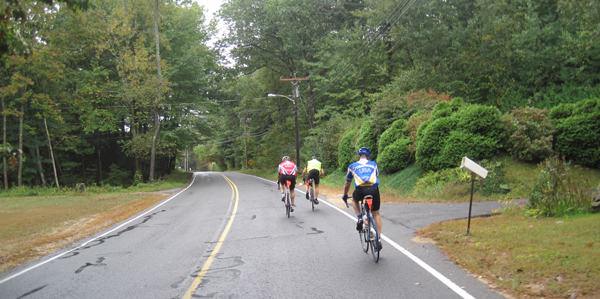 Going up the road.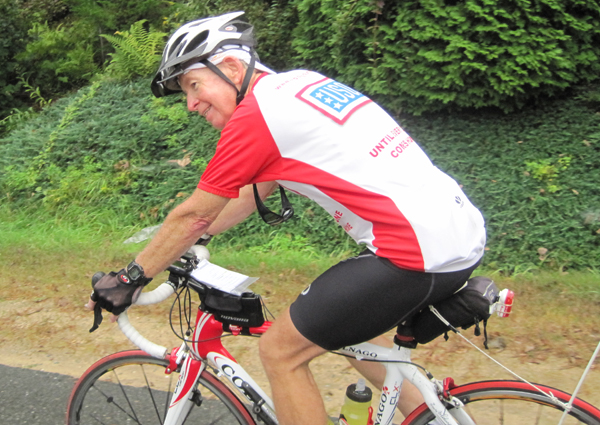 Jim
Messages
Missed you at the game yesterday! Sounds like you are having a blast. Go Blue.
Sent 2011-09-25 from Jessie
Hi Dad-
Glad you are riding safe and fast. The history dork in me is loving your local historical facts, keep them up, and go blue!
Love you.
-Cute Kate
Sent 2011-09-25 from Katie
North to South - that's all downhill isn't it?
Sent 2011-09-25 from Steve Taylor
Hey, a day without equipment failures is a good day. The northeast in fall sounds a lot better than the desert in summer but you're watching the Wolverines on TV when you could be there in person, another reason for your mother to question your sanity. But since you have a penchant for the crazy, go Al! And, Go Blue!
Sent 2011-09-24 from 60
I am going to try again. I have posted everyday (I thought) but they did not get posted...
At ABC yesterday I told your friends about the problem about your shoe yesterday. We agreed it came as no surprise that you had a screw loose.
Love ya
Sent 2011-09-24 from roddy