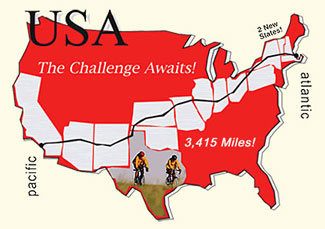 Where is Lance?
Follow Al on his cross country bike tour!
If you want to see the itinerary, click here.
To learn more about the tour, click here.
Day 2 70 miles to Portsmouth NH
2011-09-22

I'm proud of the boys, They did not race.

We started in a heavy rain and fog. Actually, you couldn't race because you couldn't see anyone. Peter, Jack and I headed out and sure enough Jim and Larry come riding up to us. The coast line was beautiful, roads nice at times, but it pretty much rained the entire ride.

We made it more interesting by doing bonus miles. That is we went off route and reoriented by seeing riders coming in the opposite direction. I would claim that the route clues were misleading but we seem to be the only riders who made the wrong turn. It was a slow day in that Jack had two flats and when riding together we wait until the person in our paceline is back riding.

We stopped to take pictures at the Bush compound at Kennebunkport and when I got back on my bike my chain started slipping badly. I tried adjustments but nothing worked. About eight miles from the hotel, the chain broke. My day was over but a fun day it was if you enjoy riding in rain all day.

Tomorrow 93 miles to Worcester, MA
Weather forecast: Cloudy. A chance of showers with patchy drizzle in the morning...then showers likely in the afternoon. Patchy fog. Highs in the upper 60s. Light and variable winds. Chance of rain 70 percent.

Little known Fact: In the lead-up to the Revolution, in 1774 Paul Revere rode to Portsmouth warning that the British were coming.

Another little known fact:John Paul Jones, "father" of U.S. Navy was from Portsmouth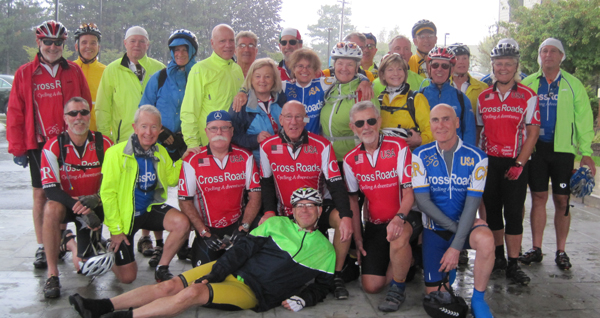 A fine group of riders about to set off on an adventure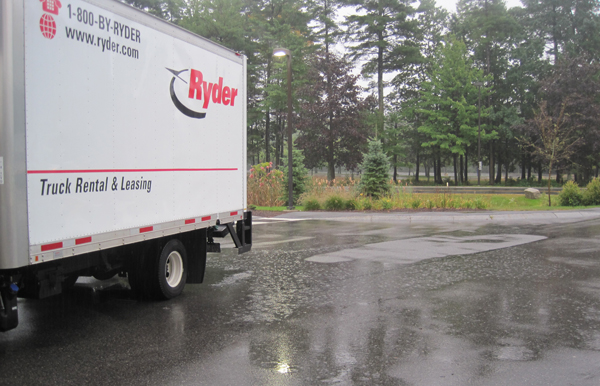 If you look closely you can see the rain in the puddles on the pavement.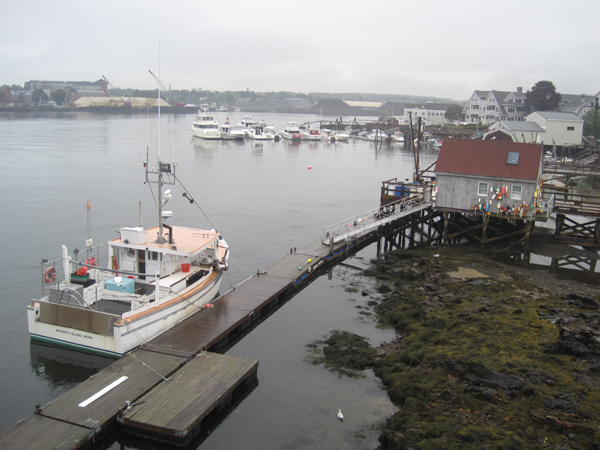 Great shoreline scenes constantly.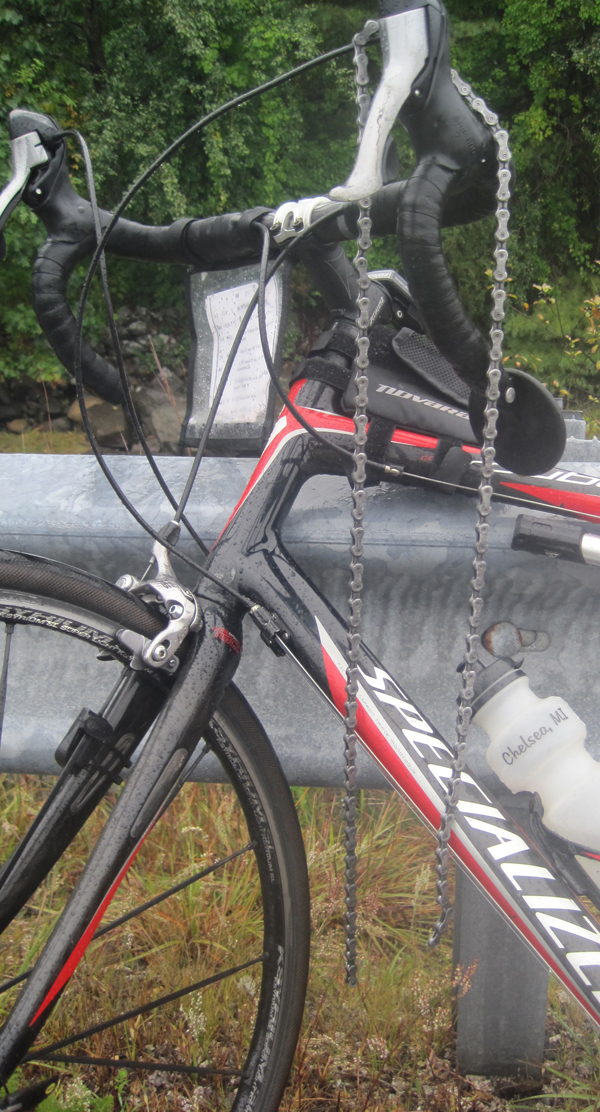 The bike is hard to move forward when this isn't connected.
Messages
Good to see you slowing down. Be safe and enjoy.
Sent 2011-09-23 from Ira
I thought Paul Revere rode to warn the British that they couldn't take our guns?

Let me know the days you will be down near New York; I can drive out and bring you some bagels.


Sent 2011-09-23 from Mike N.
The Down and Dirty Tour wishes the Chocolate Truffle on a Pillow Tour Godspeed and good weather. Pedal on, brothers. Connecticut is hilly - who knew?
Sent 2011-09-23 from bill g
You weren't lost, you just didn't know where you were.
Sent 2011-09-22 from Anna
boy, that does sound like fun
Sent 2011-09-22 from deet