Where is Lance?
Follow Al on his cross country bike tour!
If you want to see the itinerary, click here.
To learn more about the tour, click here.
Day 16 73 miles from Santa Fe to Las Vegas NM
2009-05-24

Day details to follow at a later date.
Tomorrow: 109 desert miles to Tucumcari, NM. Intimidating.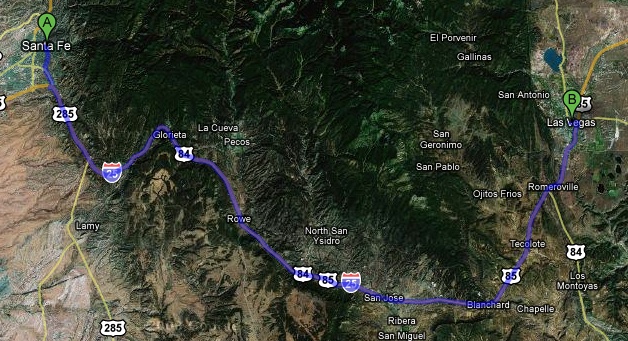 Santa Fe to Las Vegas New Mexico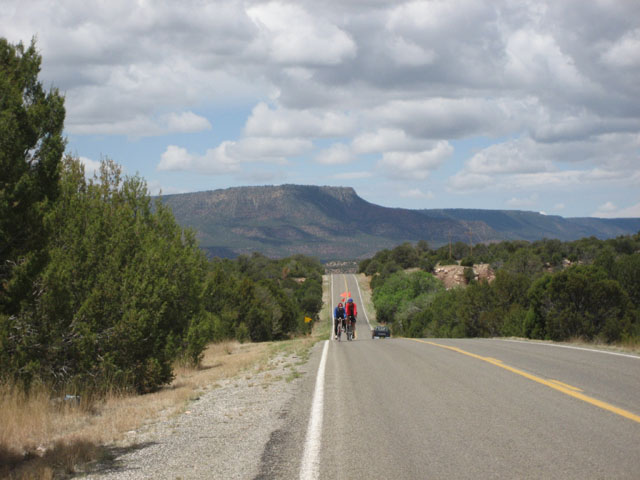 We rode through the Pecos mountains today. Beautiful. Harry on my left.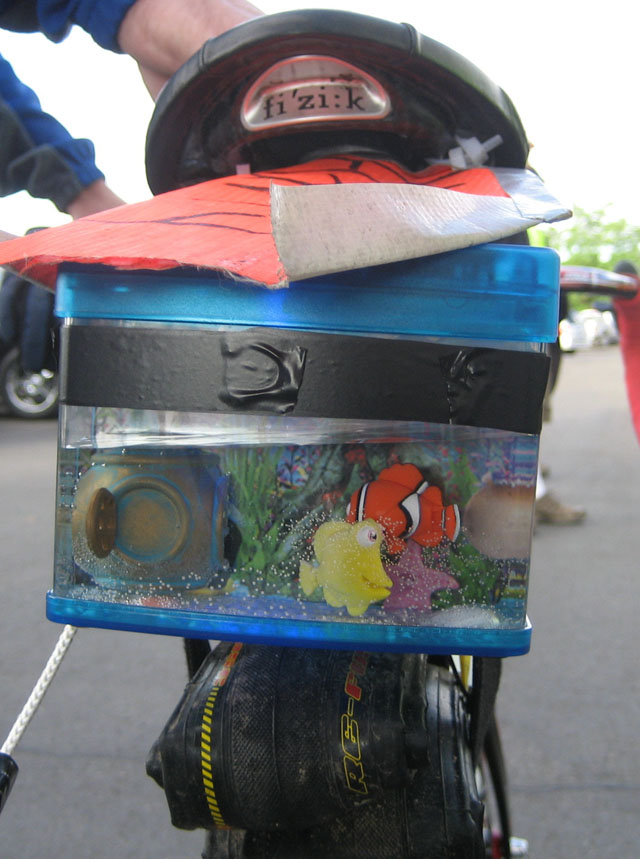 Back of Harry's bike. He has added an aquarium
to his bike. And he is one on the sane riders.
What a wonderful rider, fast, considerate, consistent, aware. He is from Liverpool.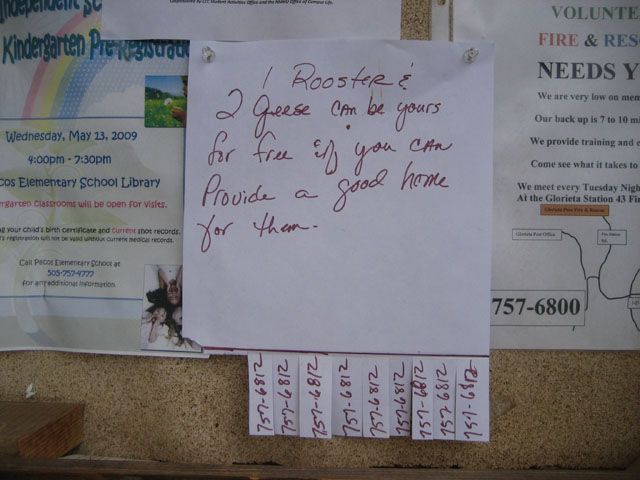 Anyone out there that can provide a good home for a rooster and 2 geese?
Messages
You could outdo Harry's aquarium by adding the rooster and geese to the back of your bike. Think about it.
Sent 2009-05-26 from Phillis
Al-just a reminder from the fashion police---it is now okay to wear white shoes till labor day!
Sent 2009-05-25 from Thea
Greetings from Crystal Lake. The jelly rolls continue to be a work of art; the breezes are cool; the excuses not to exercise plentiful. Hang tough in the desert.
Sent 2009-05-25 from Ed
Your going to be in such great shape you'll be ready for DALMAC. The 5 Day Bridge route ends in DeTour.
Sent 2009-05-25 from Cousin Dave
p.s.-- sorry no spell ck.!!
Sent 2009-05-25 from peter brown
leave it to the brits to put things in prosective! last time I looked Lance was in 14th place at the Giro. Kurt says lost vages ia a neat town-he was there- look for kurt was here signs!
Sent 2009-05-25 from peter brown