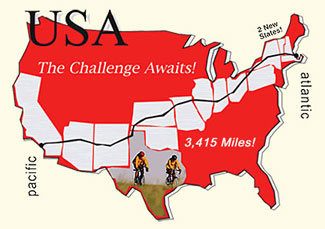 Where is Lance?
Follow Al on his cross country bike tour!
If you want to see the itinerary, click here.
To learn more about the tour, click here.
Day 5 Emergency rooms are not nearly as bad as I imagined
2009-05-13

Scores from the Heat Illness cross country tour:
Blythe CA to Wickenburg AZ 115 miles.

IV drips: 10
SAG wagons: 10
Having TV's in the ER: 7
Getting a clean bill of
health: 10
The look on the ER docs
face when I told him what
I'd done to arrive in his ER: Priceless

As it turns out the not feeling well yesterday was classic heat illness. Today I was feeling great and then wham. In an unexpected fit of common sense I flagged down the SAG and caught a ride to the Wickenburg ER. EKG, blood and urine all normal. Connection with reality off just a bit.
Most took the SAG in the 98 degree temp and 115 mile ride. I told the Doc he would be getting more business today.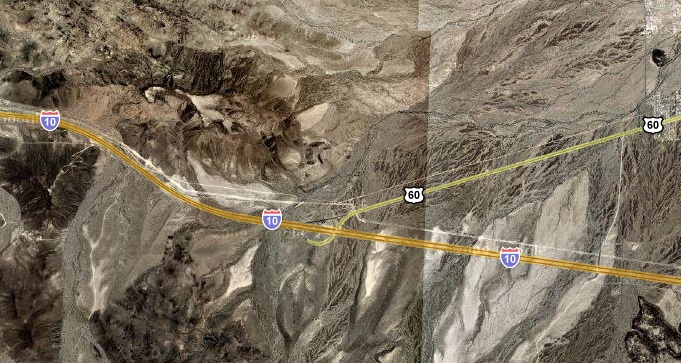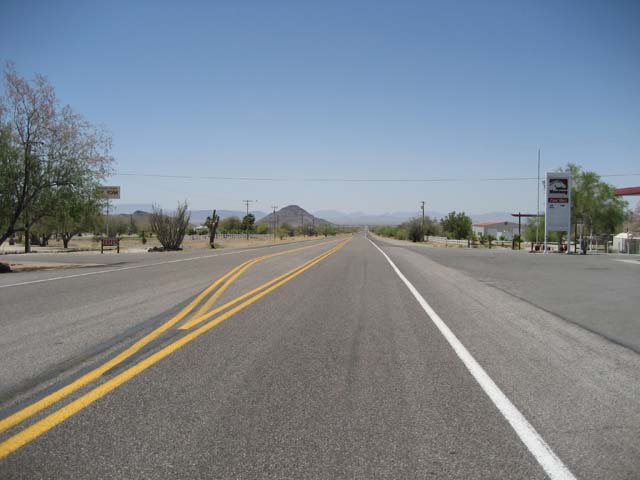 We were headed over the mountains in the distance today.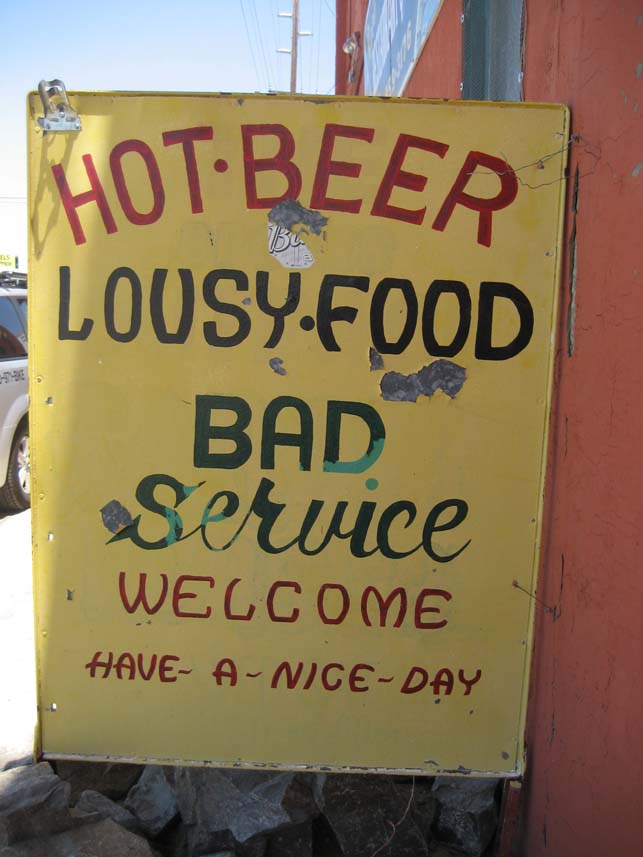 Note to Mark Morton of Morton Marketing who designed this great web site: I thought of you when I saw this.
Messages
I'm still tracking you and enjoying your blog. Did anyone ever suggest doing the desert at night? I'm really an expert at hindsight.
Sent 2009-05-14 from Lil
Just 4 days in California and you're coming back with needle marks in your arms already! (Good move getting medical attention!)
Sent 2009-05-14 from Steve Taylor
If you don't have one already. Get a camel back and fill it with as much ice as possible. Will keep you cool and hydreted.
Sent 2009-05-14 from Cousin Dave
Good luck Al, dont give up. Golf when u get back.
Sent 2009-05-14 from Matt
Did you try the hot beer? I know you don't like cold beer, but maybe this could be your entree into drinking.
Sent 2009-05-14 from Phillis
Congratulations on your good sense, young man. Tell this curious reporter, what does SAG mean?
Sent 2009-05-14 from Geoff Larcom, AA News
I guess even the beer i9s hot!!
Sent 2009-05-14 from peter brown
glad to hear it was just a little drip!!
Sent 2009-05-14 from peter brown
i hope you're feeling better. We took a moment from our meeting at Peace Monday to look at your blog. We are all proud of you. We are laughing and shaking our heads, but very proud of you.
Sent 2009-05-13 from Amy Schlecht Pachera
Well, look on the bright side, just 13 more states to go!
Sent 2009-05-13 from Mark Morton
Pictures above:
the top one shows today's route- and Allan thought yesterday's route was tough!
the second one shows an ideal place to decide to hitch a ride to the ER.

Maybe Allan has some sense, after all. Not a lot...but some.
Sent 2009-05-13 from Roddy