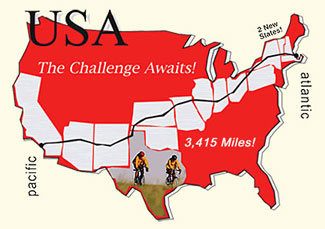 Where is Lance?
Follow Al on his cross country bike tour!
If you want to see the itinerary, click here.
To learn more about the tour, click here.
Raging Storm
2017-06-07

I am reminded of a mountaineering docementary where two men are in a raging storm high of a mountain. The conversation:
"Olaf, are you awake?"
"Yes, I have been shivering for the last 8 hours and cannot sleep.'
"Olaf, do you know what?"
"No Swen, what?"
"A lot of people would not thing this is fun."
Because of a worsening weather forecast, we determined that we needed to find cabins. Yesterday we had breakfast at 6am, drove into South Africa and into the mountains. It was an all day drive and we arrived at 6:30pm.
Last night, the storm began. Temperatures in the the thirties, winds atlas 50mph and rain driven sideways. Power poles down everywhere. There is a space heater in the cabin, but with no power, no heat. I did not get out from the covers until 11:30. I simply do not have clothing with me for this weather.
It appears we will have a very cold night and morning. We are scheduled to bike out of here tomorrow. It is adventure.
I cannot imagine what it would have been like in a tent in that storm. Among other things food preparation would have been impossible. It is not like we could just have sandwiches. Food is purchased for specific meals days in advance.
Today was to be a cycling and hiking day. It is a try to stay dry and warm day.
Liven the dream.






It took us 8 days to ride across the Kalahari desert.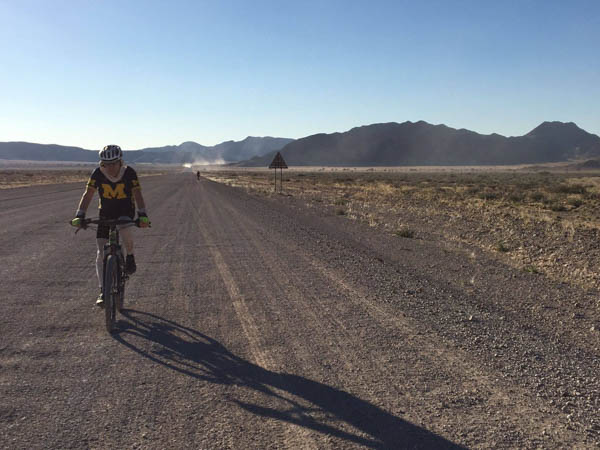 The roads were beyond terrible.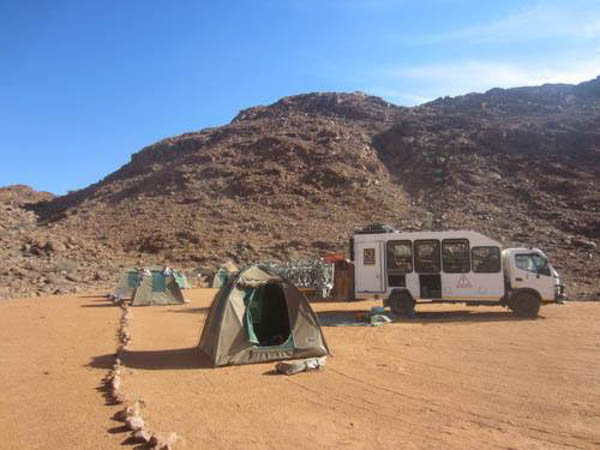 Our tents and support truck.
Messages