Where is Lance?
Follow Al on his cross country bike tour!
If you want to see the itinerary, click here.
To learn more about the tour, click here.
Alive and Well and Not lost
2017-05-19

I don't believe in "lost". I'm not lost I just didn't know where I am. I believe that a run in a new time zone helps with jet lag. I decided to go for an easy 40 minute run this morning and instead of turning right out of the hotel as I had been advised to do, I turned left. Of course nothing made sense but I continued on. After an hour my superior conditioning was failing me and I did some walk then running. After two hours it was only walking. But what is that? A pizza shop. It was delicious and I made it back to the hotel in a little over three hours.
On the flight to JoBerg yesterday I was stretching my legs in the back when I began talking to a man who lives in the middle of Kreuger National Park. We are over Namibia which is nothing but desert and says "I once drove a 4 wheel drive 12 hours down there." When I tell him I am going to bike it he replies "Why, and it can't possibly he done? How long is it going to take? 4 Months?" "No, just 3 weeks." Finally he advises me to be very wary of poachers. "What is your definition of a poacher?" I ask. "You know, the people who hunt elephants for their tusks, they are very violent." Great, another thing to worry about. However, I can't imagine there being many elephants in the desert.
I visited the Apartheid Museum today. Very moving and a must see if you are in Johannesburg.
On to Botswana tomorrow.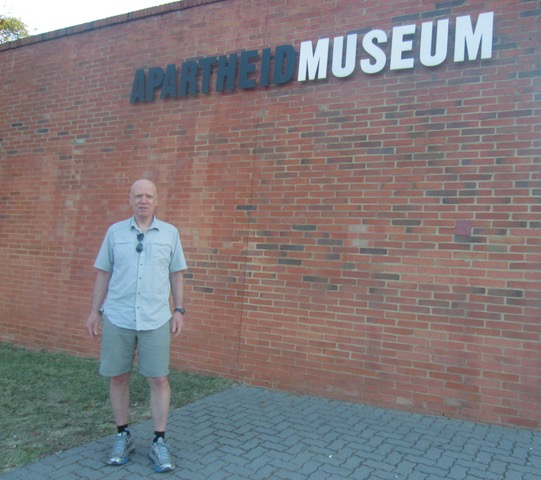 A must visit in Joburg.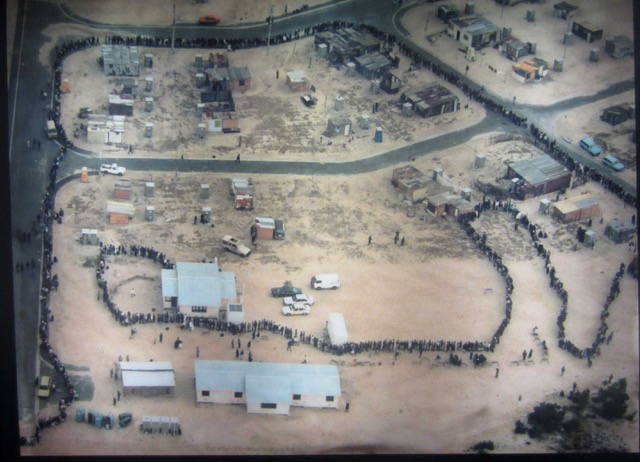 No pictures are allowed in the museum. I took this one anyway. 1994. Voters lined up around the entire pic and off the image.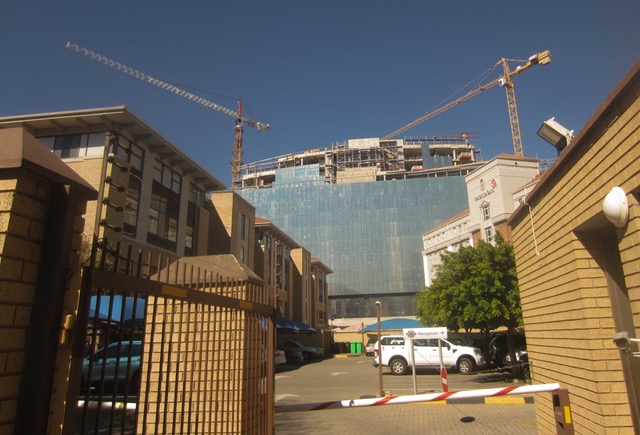 Joburg is a city of 5 million with major construction everywhere.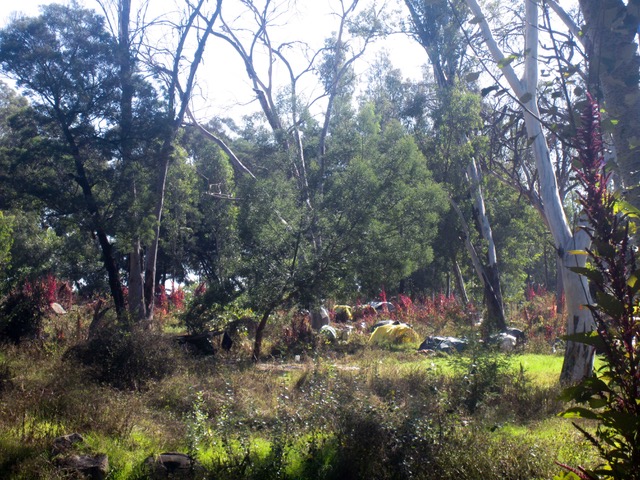 A tent village seen down by the river on my run today
Messages
Good to hear that you have arrived safely and are taking good advice from locals. When do you meet your companions on this jaunt? Jack
Sent 2017-05-20 from jgrahamsmith@comcast.net