Where is Lance?
Follow Al on his cross country bike tour!
If you want to see the itinerary, click here.
To learn more about the tour, click here.
Ferry across Lake Michigan
2014-07-21

MUCH NEEDED REST DAY Manitowoc WI to Ludginton MI

We met at the Ferry at 12:30. I was more tired than I understood. Without an alarm clock to wake up to I slept 11 hours. I laid in bed, read, and casually rode the 3 miles to the ferry. Nice.

We averaged 89 miles per day over the past 7 riding days. Tomorrow's ride is 114 miles from Ludington to Mt. Pleasant. Wednesday is my last riding day, a mere 74 to Burch Run. We will have averaged 87 miles per day. No wonder I'm tired.

American by Bicycle has a volunteer staff. Most of them work an average of 4 tours a summer. They must love it. Most have been doing the tours for years. They do get to ride every other day and that is a big attraction.

Since many of the staff have ridden the Mississippi River ride I sat down on the ferry and got input on the route for Mr B. Helpful indeed.

Little known Fact:
In 1897 the F&PM railroad constructed the first steel car ferry, the Pere Marquette. This was the beginning of the creation of a fleet of ferries to continue the rail cargo across Lake Michigan to Manitowoc, Wisconsin. The fleet was also expanded to carry cars and passengers across the lake. By the mid-1950s, Ludington had become the largest car ferry port in the world. Unfortunately, due to disuse and declining industry, this fleet eventually dwindled. Currently only one carferry, the SS Badger, makes regular trips across the lake from Ludington, one of only two lake-crossing car ferries on Lake Michigan.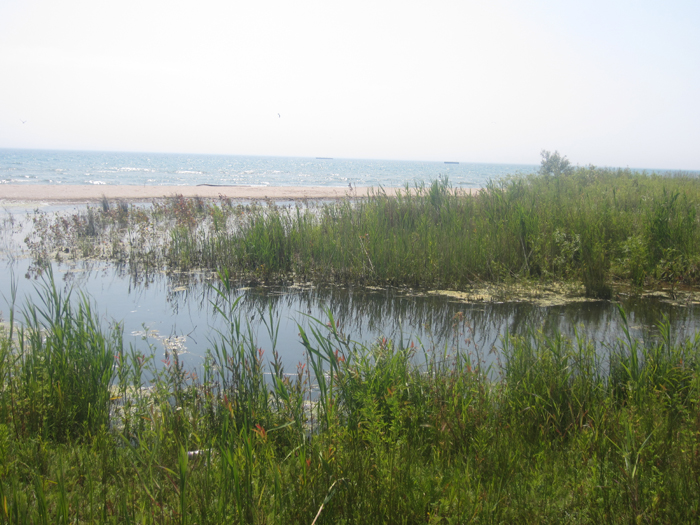 Lake Michigan view from the Wisconsin side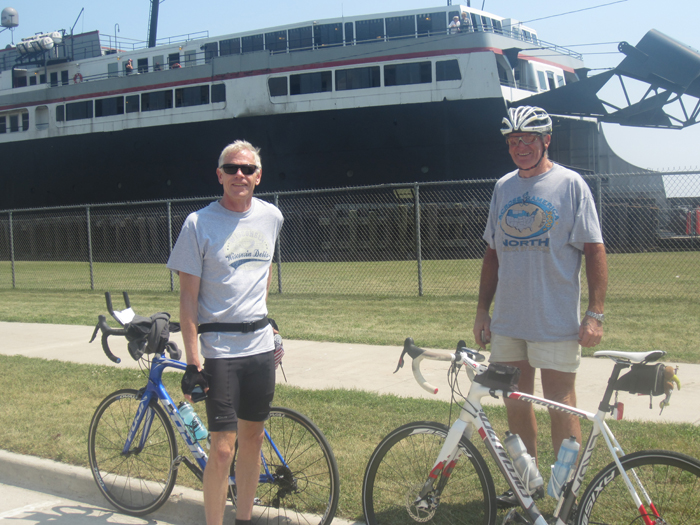 Two of my favorites. Good eater Ed on the left and Phill from New Zealand.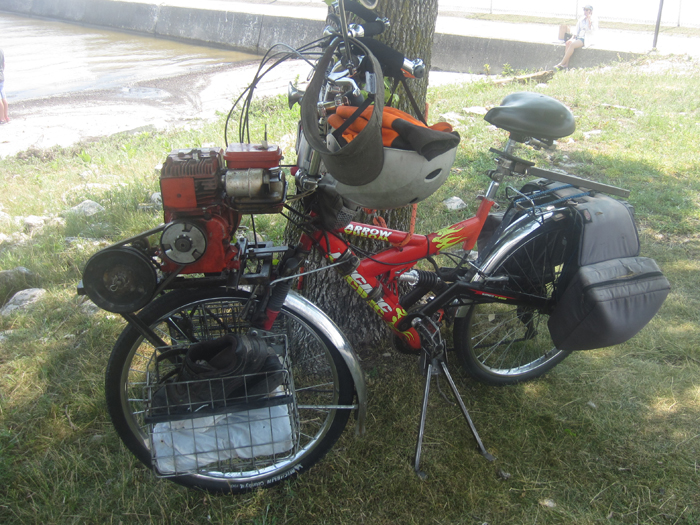 There is always someone crazier. We met a fellow pulling a homemade catamaran on a powered bike. He is traveling along the lake and every 15 miles goes for a sail.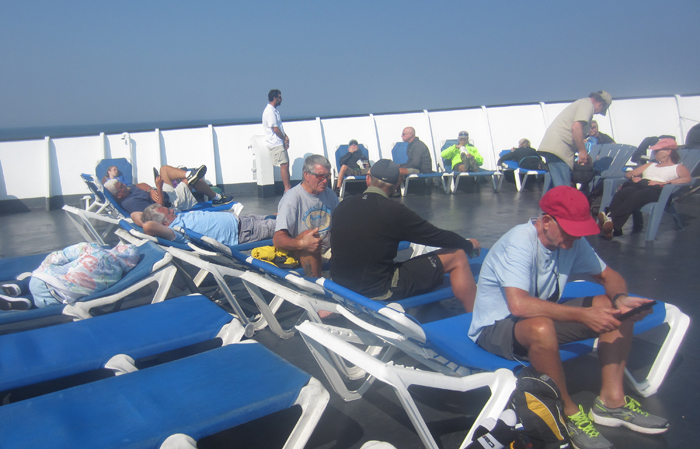 Bikers at rest.
Messages