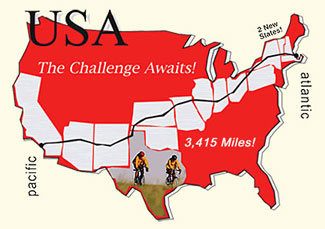 Where is Lance?
Follow Al on his cross country bike tour!
If you want to see the itinerary, click here.
To learn more about the tour, click here.
Rural Wisconsin
2014-07-20

68 Miles from Fond du Lac to Manitowoc WI on Lake Michigan

Rural Wisconsin is quite nice for biking. Lots of large family farms, rolling terrain, and small towns. Yesterday had more of an "Up North" feel with small lakes, vacation cabins, and pine forests.

These family farms appeal much more to my sensibilities than the massive factory farms we have seen out west.

It is Sunday. We passed a Lutheran Church in the middle of nowhere and a mile latter passed another Lutheran Church. There must be a story there.

We were told there were great cinnamon buns at a restaurant 20 miles into the ride. I was ridding with Ed and Phill, both who could be described as good eaters. I went in and waited to be seated when I noticed they had decided not to indulge and were getting on their bikes. Well, if they wouldn't eat this early I decided it was probably not a good idea for me and I also left.

We were passed by many tanker trucks today. There must be numerous wells in this area.

I don't believe we have been farther than 30 miles from I90 since Wyoming. It left us today. Tomorrow we take the ferry across Lake Michigan to Ludington.

Little know fact:
On September 5, 1962, a 20-pound piece of the seven-ton Sputnik 4 crashed on North 8th Street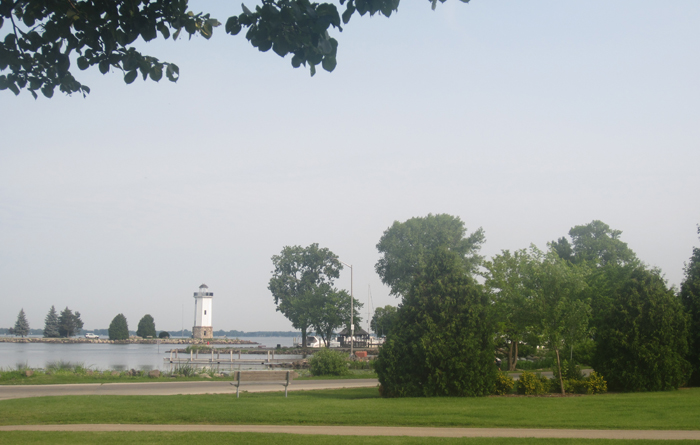 Lake Winnebago as we leave Fond du Lac



Not real spiritual, but something I can agree with.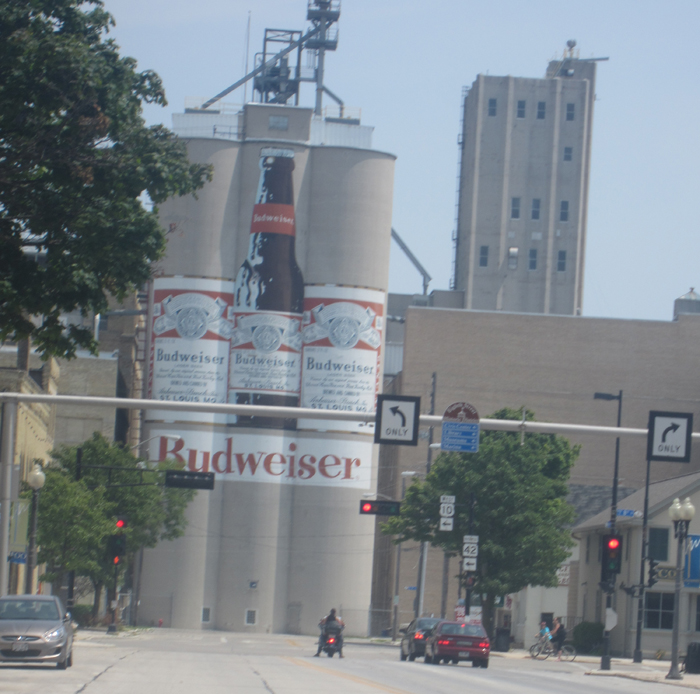 On Lake Michigan is a large Bud plant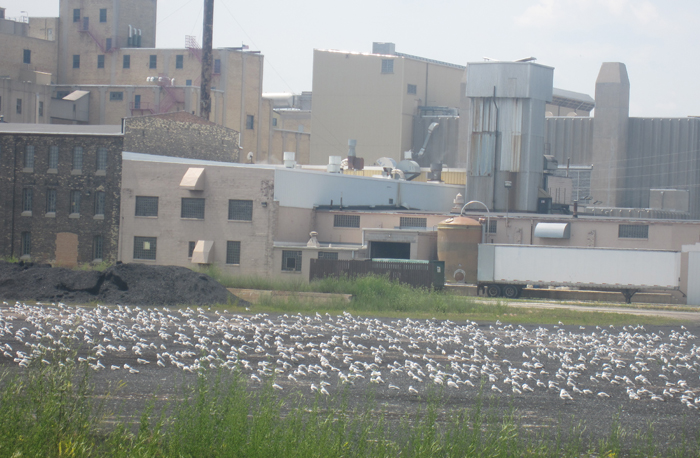 The seagulls seem to really like the residue from the Bud plant
Messages