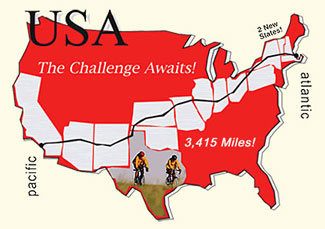 Where is Lance?
Follow Al on his cross country bike tour!
If you want to see the itinerary, click here.
To learn more about the tour, click here.
A Brat Fry, I don't know what I did to deserve this but thank you
2014-07-19

86 Miles from Wisconsin Dells to Fond du Lac

Nice rolling country ride with lots of scenic farm views today. I was sluggish early in the ride and it may have been because of the Denny's Grand Slam breakfast I had eaten. Four pancakes, eggs, and bacon can sit a little heavy early in a ride.

Entering the little berg of Princeton there is a sign. Brat fry on Friday and Saturday. Wait, what day is it? Oh yes. I only had one and was light on the sauerkraut at 10 in the morning. It made me feel much better.

Kurt, who is as crazy as I am, are hitting it when we run into the van, Sebastion and Ken. The road is closed. They take one road. I use a little orienteering instinct and find the fast way back on the route.

After the second SAG Kurt and I are within a quarter mile of Sebastion and Ken. They notice us and off they went. We were doing about 24 mph and they quickly disappeared out of sight.

We were discussing Cuba last night and the conversation turned to Communism. Sebastion was born after the Berlin Wall was torn down but made a very interesting comment. The East Germans he knows liked there life more before the country was united. He is taxed to support East Germany and refers to them not as Germans but as Easties.

I was talking to Don at breakfast and he mentioned that he had fallen seven times. I was reflecting on how many times I have fallen when he pointed out he had fallen seven times on this trip. SEVEN TIMES. I will give him this, he is durable. I will ride nowhere near him.

Little known fact.
The largest employer in Fond du Lac is Mercury Marine, a division of the Brunswick Corporation. Mercury Marine, which has its world headquarters in Fond du Lac, is the largest maker of outboard motors in the world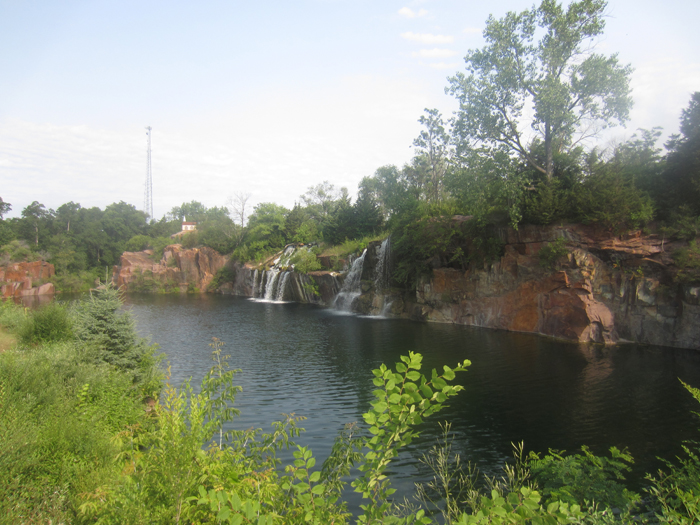 Waterfall in Montello WI




Have you ever wondered what it would be like to get sprayed by one of these things. I found out. I just hope it was not fertilizer.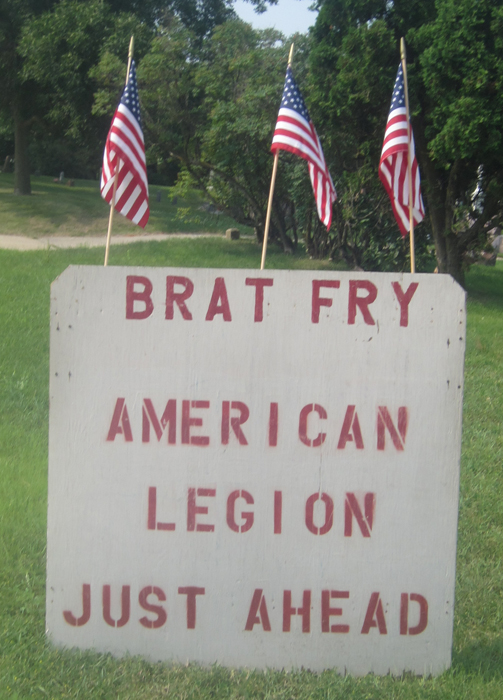 OMG, what a wonderful surprise.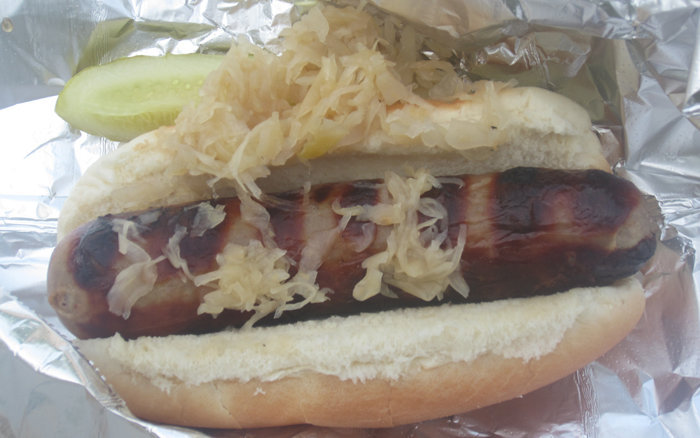 Perked me right up. It must have been the sauerkraut.
Messages