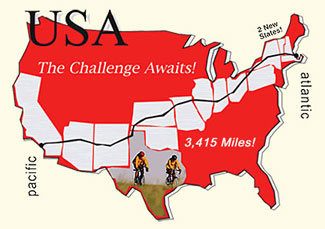 Where is Lance?
Follow Al on his cross country bike tour!
If you want to see the itinerary, click here.
To learn more about the tour, click here.
I'm in Rochester, MN home of the Mayo clinic. I think I will go get my head examined
2014-07-16

104 miles from Worthington to Rochester MN

This was sent to our family email list by my son-in-law Darin:

I was fortunate enough today to get pocket dialed by Al at the very moment
he was ordering a meal. In case you were wondering, here is what he
ordered. Must be nice to experience all this wonderful food.

- Bowl of Minestrone
- Beef Brisket
- Sweet Potato fries
- Chocolate Milk
- Diet Coke

Actually, I feel I am eating so well that the pounds are falling off me. Maybe I could slip a salad or two in there but I have only been having pizza for dessert.

The riders on this tour are amazing. I have ridden with Dave who I have learned has had both knees and a hip replaced. His right foot had a nine hour operation on it and his left foot needs an operation also. He can hardly walk but on a bike he is as crazy as I am.

Speaking of crazy. Marshall, who is as crazy as I am, and I biked the 104 miles today absolutely as fast as we could. Sebastion, Tom and Ken arrived at the hotel 30 minutes after we did. Sebastion must of taken the ride as an active rest day. He speaks to his coach daily who plans what he is to do on the ride. He will do intervals, hill climbs, etc. He is competing in a stage race in Italy in August.

The ride was more scenic today. As we got closer to Rochester there were rolling hills, tree cover and civilization. Two golf courses and three lakes today.

Today is the birthday of my wonderful daughter Katie. She went to Slovenia for a wedding and is out of email contact. Happy birthday Katie.

Little known fact:
In 1863, Dr. William W. Mayo arrived as the examining surgeon for draftees in the Civil War. The community was named after Rochester, New York.[8]
On August 21, 1883, the Great Tornado demolished much of Rochester, leaving 37 dead and about 200 injured. There was no medical facility at the time, so Mayo and his two sons worked together to care for the wounded. Donations of $60,000 were collected and the Sisters of St. Francis, assisted by Mayo, opened a new facility named St. Marys Hospital in 1889.[9] The Mayo practice grew and is today among the largest and most well-respected medical facilities in the world.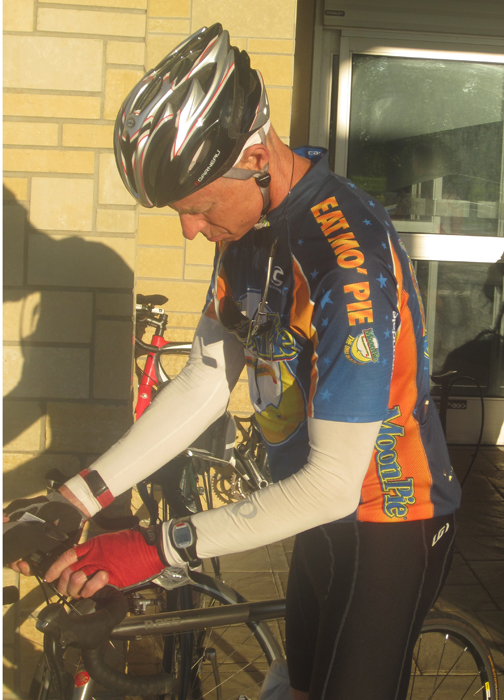 Marshall, he is as crazy as I am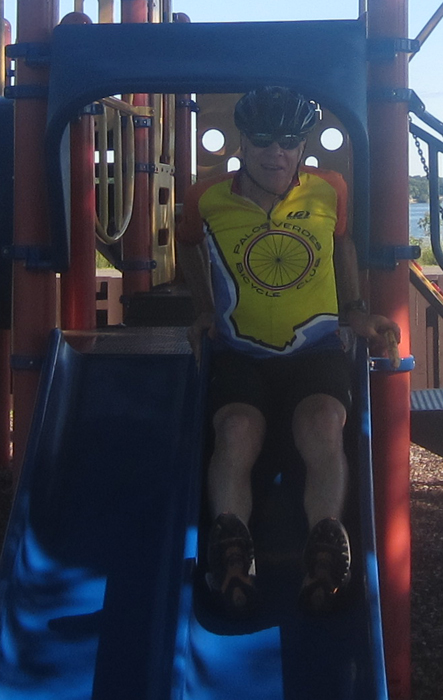 Fun in the park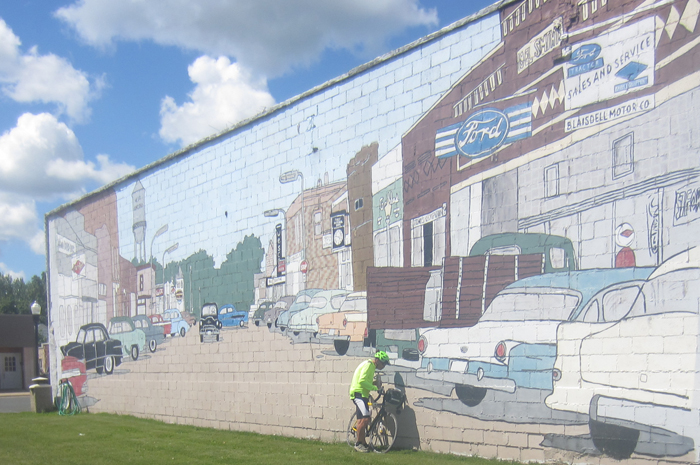 Mural in rural town of W. Concord Minn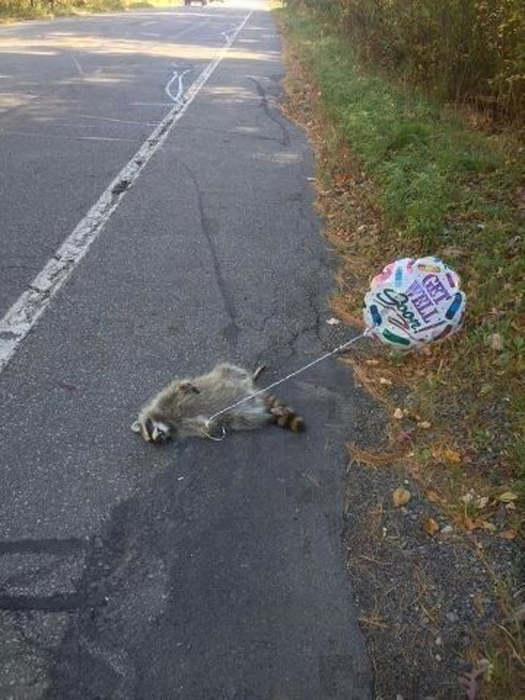 Sick, but funny
Messages