Where is Lance?
Follow Al on his cross country bike tour!
If you want to see the itinerary, click here.
To learn more about the tour, click here.
Solution to the use of fossil fuels
2014-07-15

111 MILES FROM WORTHINGTON TO MANKATO MINN

The solution to no longer having to depend on fossil fuels is immediately obvious to me. Take some of these endless corn fields and put up some windmills. The way the wind blows out here would put OPEC out of business. Today the wind only "blew like a mother", (I tried putting another word instead of mother but this program would not let me do it). This is opposed to yesterday when the wind "really, really blew like a mother".

We have having a debate as to why some trucks coming in the opposite direction have a wind blast that is like hitting a wall and some don't. Some of the lighter riders have been blown off the road. This, of course, is not an issue with me. Our conclusion the blast is dependent on the speed and direction of the wind, the speed and direction of the truck, and the shape of the front of the truck.

Today when we began our ride it was in the high 40's and when I finished it was 64. Other riders are freezing but they did not have the Spring we had in Michigan. I find it kind of warm. My biggest concern with this trip was heat. After all it is July and these are normally some of the hottest weeks of the year. I have been thrilled with the weather.

Minnesota continues to be agricultural. No lakes have been seen.

The Worthington paper did an article on this trip with a group photograph. Check it out at: http://www.dglobe.com/content/america-bicycle-stops-worthington

Little known fact:
On December 26, 1862, the US Army carried out the largest mass execution in U.S. history at Mankato following the Dakota War of 1862. Thirty-eight Dakota Native Americans were hanged for their parts in the uprising. A military tribunal had sentenced 303 to death. President Lincoln reviewed the record and pardoned 265, believing they had been involved in legitimate defense against military forces.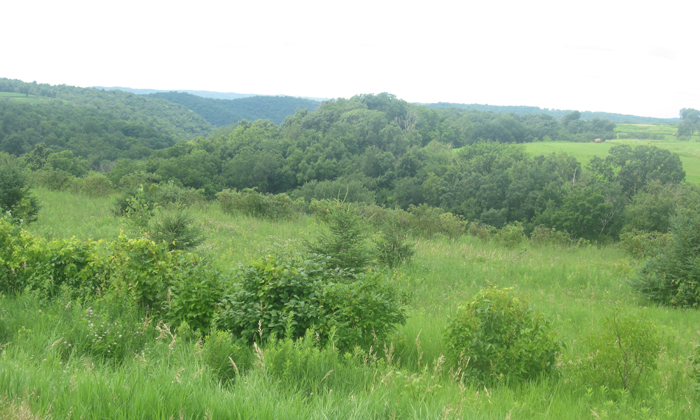 I took this picture while riding. I could figure out how to level it out but I am too tired.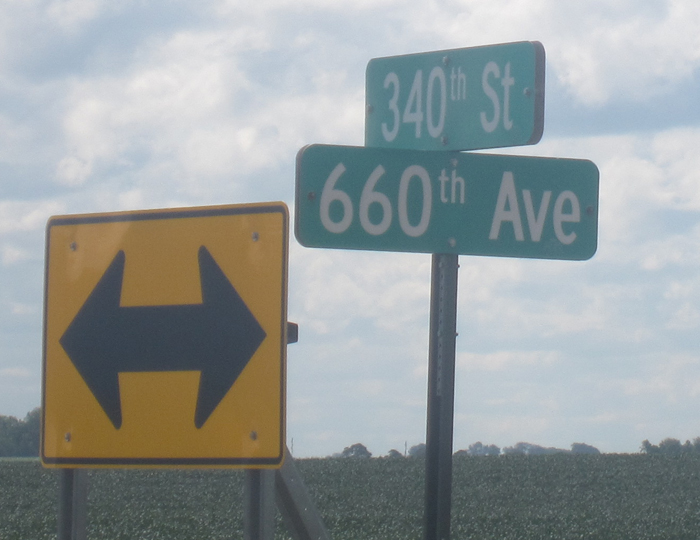 660 Avenues from what?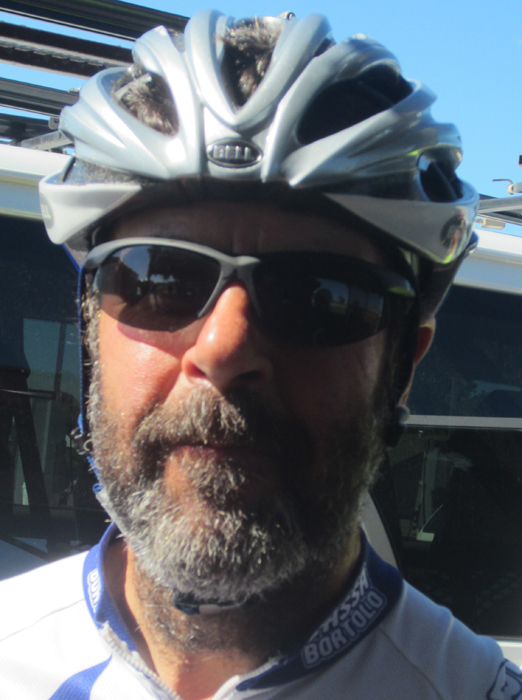 A+ rider Tom and super nice guy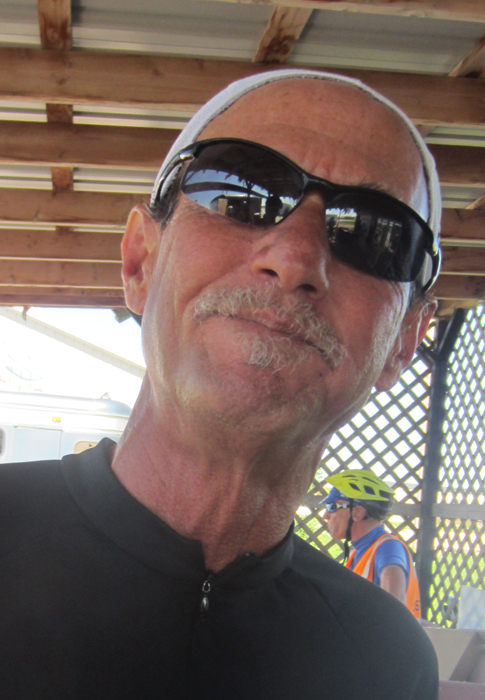 A+ rider Ken and super nice guy
Messages