Where is Lance?
Follow Al on his cross country bike tour!
If you want to see the itinerary, click here.
To learn more about the tour, click here.
Childbirth is easier than this tour
2014-07-12

74 MILES FROM MITCHELL TO SIOUX FALLS SD

Two of the tour riders, Liz and Melissa are leaving the tour today. Last night at dinner they declared "Childbirth is easier than this tour." Personally, I have not found childbirth to be all that unpleasant.

The forecast last night was for a 60% chance of serious rain.
We woke to substantial storms to both the north and south but we were dry all day. The weather gods have been good to us.

I have become a fan of farmer TV. Did you know they are using UAV's (unmanned aerial vechicles--drones)? They monitor machinery performance, where to water and fertilize, etc. Also grain prices are so low that some farmers are raising goats.

Directly across from our hotel is a biker bar. These bikers like to just sit on their bikes and rev their engines. I'm not sure I get it.

Little known facts:
In 1981, to take advantage of recently relaxed state usury laws, Citibank relocated its primary credit card center from New York to Sioux Falls. Some claim that this event was the primary impetus for the increased population and job growth rates that Sioux Falls has experienced over the past quarter century.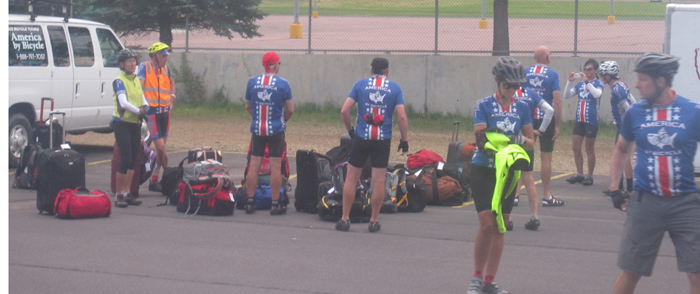 America By Bicycle shirt day. They must think this is some kind of advertising.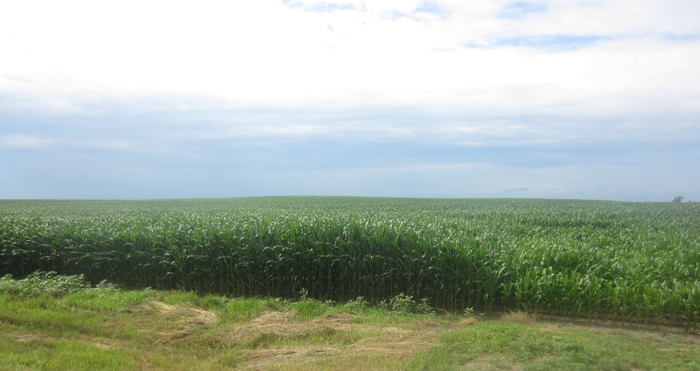 That is a lot of corn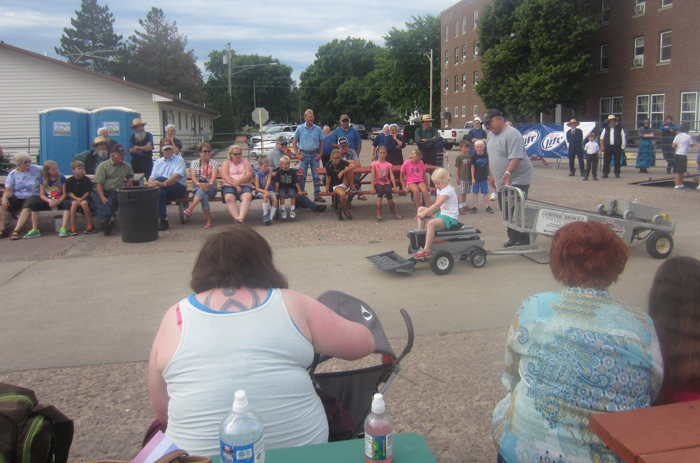 6 year old female tractor pull contest in Canistota. Note the Amish in back right of picture. I love this stuff.



Cynthia on the left. Her husband is traveling along the tour in a camper van. He'll disappear and go visit interesting sites and come back a few days latter. Liz is from Minneapolis and will leave the tour soon.
Messages