Where is Lance?
Follow Al on his cross country bike tour!
If you want to see the itinerary, click here.
To learn more about the tour, click here.
MISSISSIPPI RIVER RIDE DAY 5
2012-10-02

A SHORT DAY TO QUINCY IL

Cousin Dave has a good friend in Quincy whom he would like to ride with and invite to dinner. OK by us. Chuck and I split the riding, Dave meets his buddy and they ride in the nearby hills.

Dave tells the story of a professional biker from Grand Rapids who is on the Bissell bike racing team. This biker relates that the most important thing competing in a race is the PRD. This story leaves us in hysterics. What is PRD? Even I am not comfortable putting it in a public blog. Ask one of us. It is a story worthy of Rich from XC09.

I biked through Nauvoo, IL today. This is where Mormon founder Joseph Smith was captured and taken to be hung. They have a temple here and many historic sites.

Dave's friend is quite the biker and knows the local routes. He helps with a new route that avoids East St. Louis. Yes.

He also knows the finest BBQ joint in town. I didn't use to think that you could gain weight on a multi day bike trip. I am not so sure now.

Another day in Paradise. Sunny and in the 70's.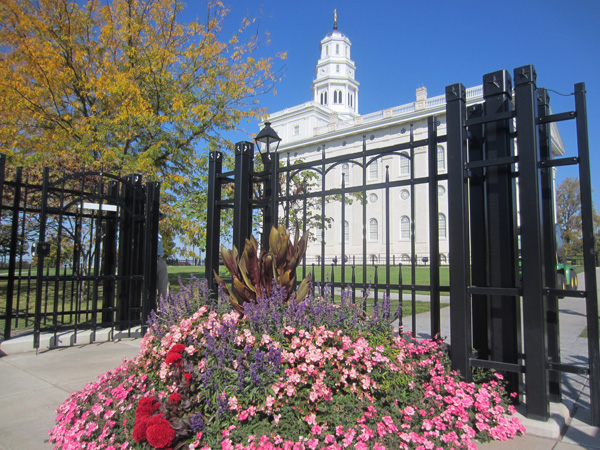 Mormon Temple in Nauvoo IL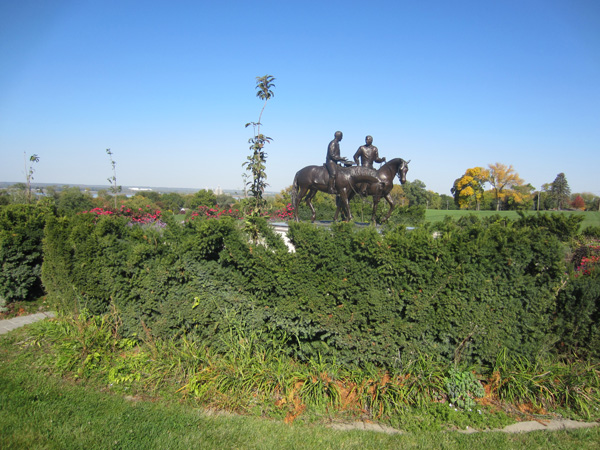 Joseph Smith and his Brother Hiram.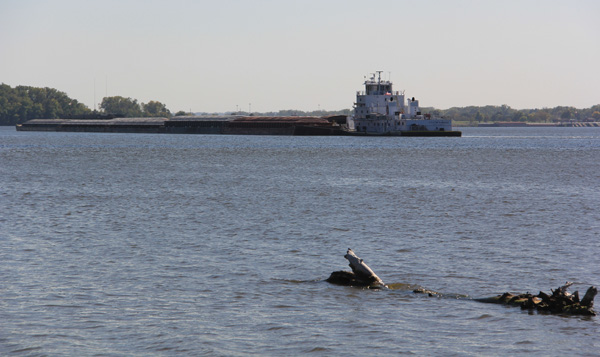 First freighter seen.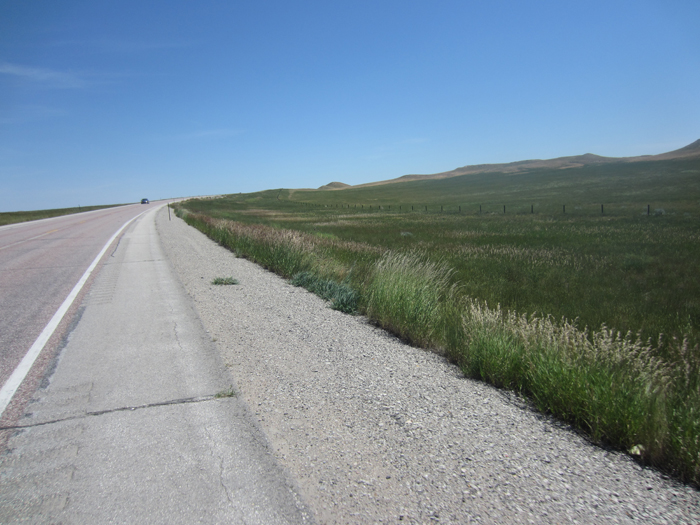 How does it better than this?
Messages
Oh Al, not even a hint on PRD? Are you confident this is something to be left to our imaginations? I will not share Carol's speculations, let alone mine.

Glad the weather is so cooperative, and the meals are going well.
Sent 2012-10-06 from Chip (and Carol)