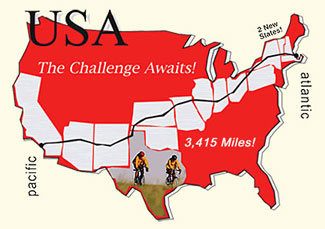 Where is Lance?
Follow Al on his cross country bike tour!
If you want to see the itinerary, click here.
To learn more about the tour, click here.
MISSISSIPPI RIVER RIDE DAY 3
2012-09-30

Rochester MN to Galena IL

We awaken to another gorgeous day. Sunny, crisp, and in the 70's. We ride the 50 miles to get back on our new route. We are heading down the river on WI-35 it is a special road. Great views, smooth surface, nice rolling terrain.

We have worked out the process. Chuck has had no problems with his hip and is riding 40-50 miles per day.

I take the last leg today because I will be in the hills. After Bloomington WS I get a mile long grade of 7-8%. It's 30 miles of hills to Platteville. One is 8-10% for over a mile and continues up hill for 4 miles. I begin to wonder how long it will take the piano bike to cover this distance. Two weeks?

This is a world class ride. Amish country and it is Sunday. They are out in their carriages being pulled by horses. Fall colors at it's best, 70's, stunning views.

On to Galena where I arrive an hour before the van.

I have crossed into Illinois. The roads in Minnesota and Wisconsin were great. Almost no potholes. Illinois roads are similar to Michigan roads. Nasty.

All in all, another day great day.

This was posted 10/2/12. I am catching up.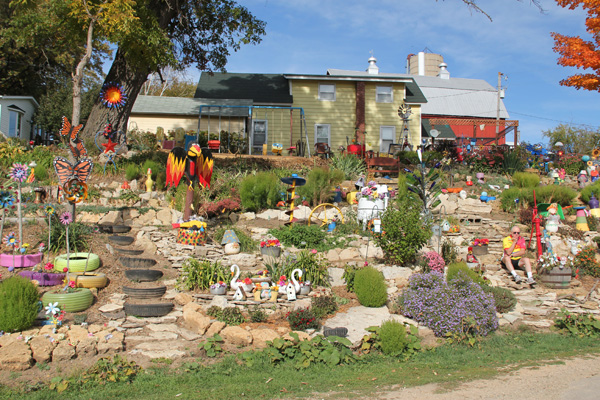 Where is Chuck?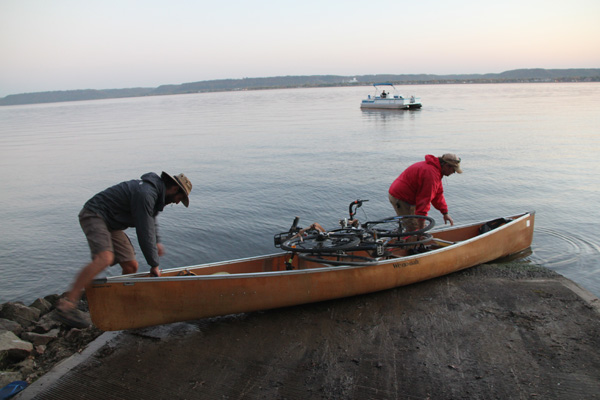 ?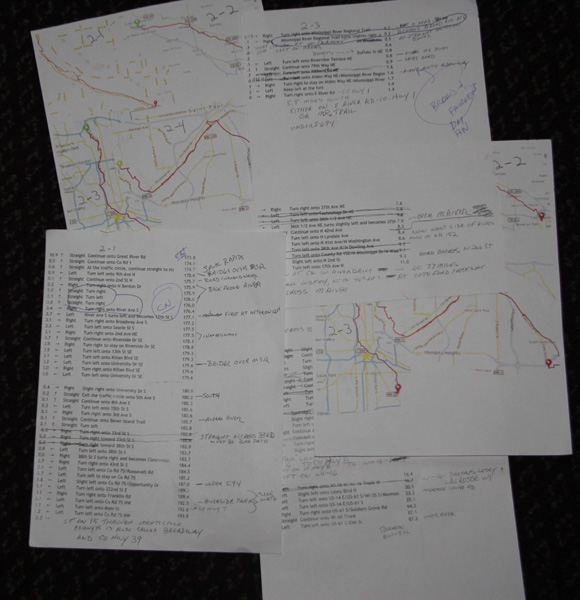 My original directions.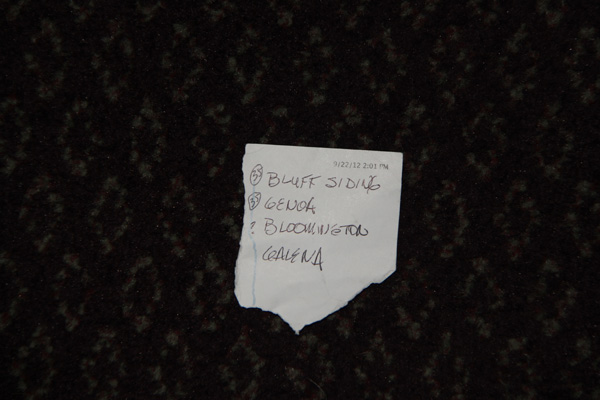 My new directions.
Messages
I was around when Allan was wrestling with trying to formulate decent directions... Allan was not winning the match.
All that moaning and swearing... and, to think, his trusty band of bikers could have managed fine with just the names of a few towns. Way to go guys!
Sent 2012-10-04 from Roddy
Okay -- after Yom Kippur my guilt level is high. I have thought of you schlepping across the country with a piano. Then rationality kicks in and ... well, I wish you the best of luck and legible maps!! Go for it ....
Sent 2012-10-03 from Peter
I think I have a future as a garden Gnome.
Sent 2012-10-03 from Chuck