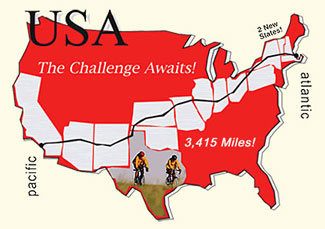 Where is Lance?
Follow Al on his cross country bike tour!
If you want to see the itinerary, click here.
To learn more about the tour, click here.
MISSISSIPPI RIVER TRIP DAY 1 9/28/12
2012-09-28

MISSISSIPPI HEADWATERS TO SAUK RAPIDS MN

We are up early and attempt to follow my printed directions for the 40 mile trip to to Lake Itaska State Park, headwaters of the MR. Unable to do so we pull out the road map, Larry consults his GPS and we easily find it. Great day, sunny, crisp, wilderness, perfect. We explore the park and it is time to ride.

Since we are out of cell phone coverage, we decide we need to stay on route. If there is an issue we will be able to find one another.

I am the first rider. Within 200 yards of the start, I make a wrong turn. Another 200 yards and I realize it. Immediately I understand the situation. The road I am on is probably a better choice for the piano bike. It is a park road, but goes around the Lake and I know there is an East Entrance and I can likely find my way back on route from there. On the other hand, my fellow riders will no idea what happened to me.
This, of course is a no brainer for me. The only problem being that I am laughing so hard that I am tearing and unable to see well.

It was a brilliant ride, bald eagles, fall color, no traffic, and I am following the state road map. Thirty miles and an hour and a half later I meet the SAG in Laporte.

Larry is a person that plans everything in minute detail, has backups for everything. He has been calling me for weeks about this and that and I my response is always the same. "Larry, it is an Adventure." Detailed planning is not the Newman brothers style.

He wants to review the meeting point in Laporte again and again. It is a town of 111 people and we have no problem finding one another. He is also an excellent photographer, taking hundreds of pictures a day, and many of the photos in these pages are his.

Dave has already started on the Paul Bunyan Bike trail, we have agreed to meet him in Hackensack and much to our delight it it Lumberjack days with a chainsaw competition. Again an unexpected delight.

Since Chuck still does not know if he will be able to ride and since the bike trail is excellent we put the bikes on the van. The trail ends in Brainard, Chuck successfully rides, we all take another ride and happily make it Sauk Rapids.

This being written on 10/2/12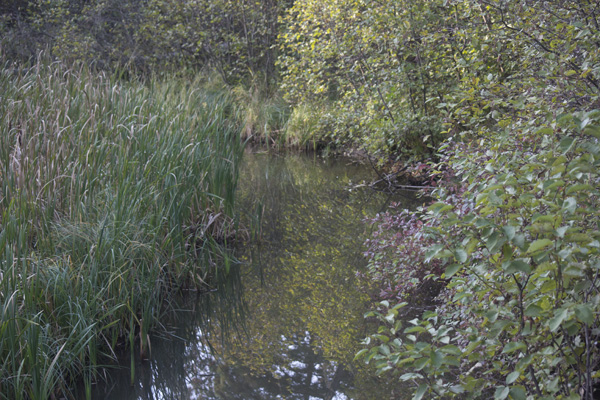 The Mighty Mississippi River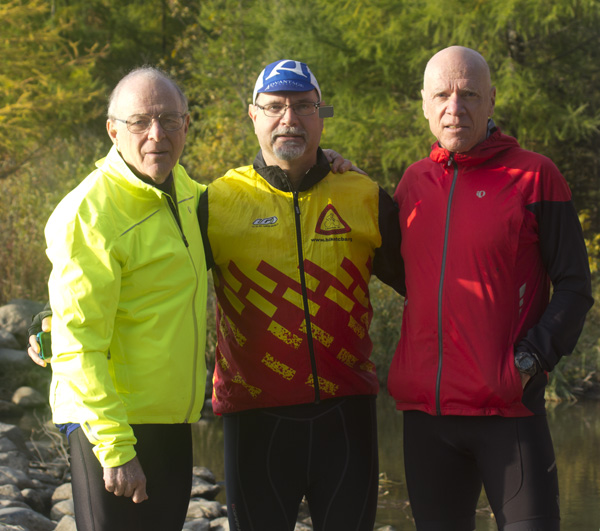 Riders at the headwaters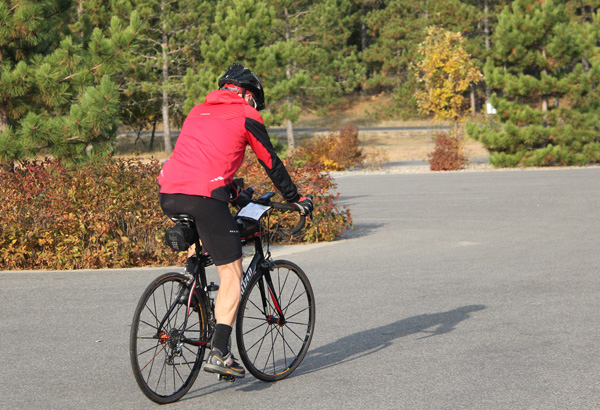 I'm off. I make a wrong turn with the first minute of the ride.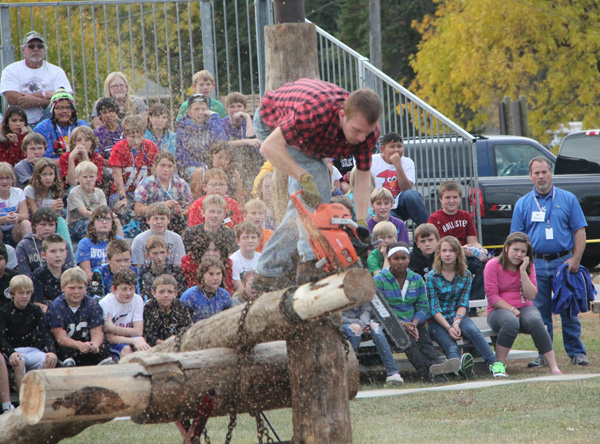 Lumberjack days. I love this stuff.
Messages