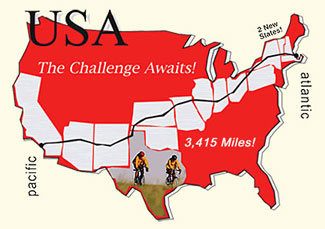 Where is Lance?
Follow Al on his cross country bike tour!
If you want to see the itinerary, click here.
To learn more about the tour, click here.
Day 19 46 Miles from Beaufort SC to Savannah GA
2011-10-10

Our 12th State

Those weather Gods. Just kidding. We had expected scary weather on our short 46 mile journey to Georgia. Didn't happen. We had light rain off and on to the SAG at the 23 mile mark. Then it began to rain with more intensity but stopped as we entered Georgia. Not great riding conditions, but not terrible either. All riders made it in safely.

Kipper and the 3 pickled Herrings (thanks John) headed out minus Peter plus Larry (FB). I suggested Larry ride with us today since he had no experience with riding in heavy rain and we were not going to paceline. At one point during the heaviest part of the rain, we stopped to turn over our clue sheets. I normally change my sheet while riding but it would have been soaked if I tried it today. While stopped Larry came up to me and said "we are officially not having fun now". My response, "Larry, this is fun". Difficult days are the ones you remember.

For those XC09ers out there if Erie was a 10, this was a 3.

Little known fact : Savannah is the birthplace of Juliette Gordon Low (founder of the Girl Scouts of the United States of America), the Telfair Academy of Arts and Sciences (one of the South's first public museums), the First African Baptist Church (one of the oldest African American Baptist congregations in the United States), Temple Mickve Israel (the third-oldest synagogue in America), and the Central of Georgia Railway roundhouse complex (the oldest standing antebellum rail facility in America).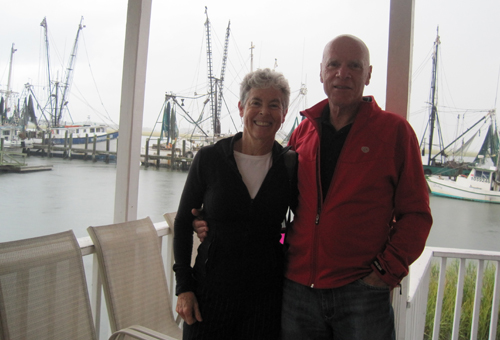 Jim, Peter, Jack joined Roddy and me at a great little restaurant called the Dockside in Parris SC.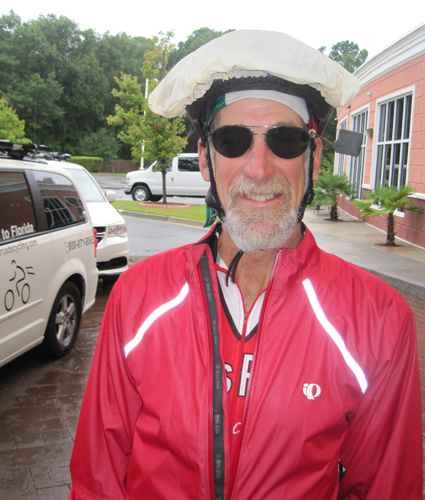 Larry styling in his water hat.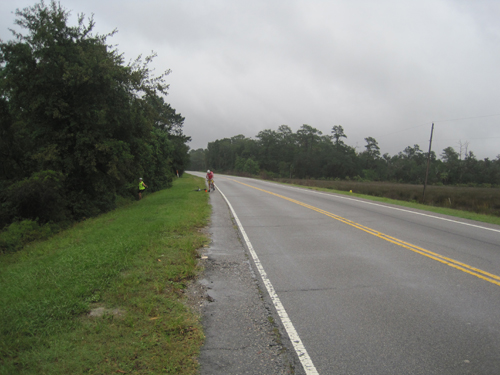 Sort of like singing in the rain but my riding companions are peeing in the rain.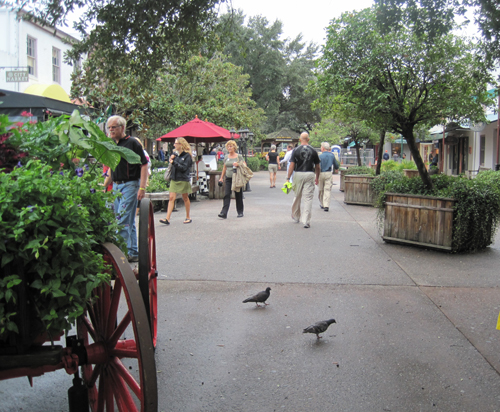 Going to lunch in Savannah. Great little restaurants and no rain.
Messages
This is my pastry hat - not water hat. Many riders were envious, but I do look silly!
Sent 2011-10-10 from Larry
Al, what no rounds of golf after the day's ride? Come on, you getting old on me?

Have fun, been following along.
Sent 2011-10-10 from Mark Morton