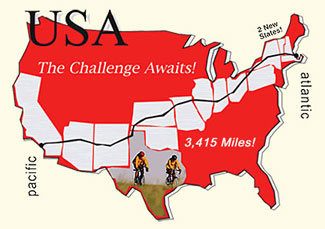 Where is Lance?
Follow Al on his cross country bike tour!
If you want to see the itinerary, click here.
To learn more about the tour, click here.
Day 17 120 Miles from Jacksonville NC to Charleston NC
2011-10-08

Quick, easy 120 miler

You would think that a 120 miler a day after a 109 mile ride would be a challenge. We had favorable winds, cool temps, and competitive attitudes. Jim and the bicycling Schmendricks set off pulling a large group of riders. Some passed us so we set off to catch them and catch them we did. The second SAG was at the 78 mile mark and Jack and I went off the front. We went through the 100 mile at less than 5 hours, impressive given the towns and street fair we rode through.

Charleston is a big city with lots to do. Roddy is here and we are trying to visit the historic district tonight.

I am quite pleased with what I can eat. Last night all but Jim, Jack, Peter and I went to some fancy restaurant. We went to a diner. We had the haddock dinner. Then Jack ordered pancakes and I ordered a tuna melt. Then we ordered dessert. And I am losing weight. How great is that?

We are in the south. Last night I called the front desk.
"What can I do for you honey"?
"I'd like to leave a wakeup call for 6am".
"Well darling I'll do that".
"Is there anything else honey"?
What's with that?

Little known fact: Charleston was one of the first colonial cities after Savannah, Georgia to allow Jews to practice their faith without restriction. Kahal Kadosh Beth Elohim, founded in 1749, is the fourth oldest Jewish congregation in the continental United States.[6] Brith Sholom Beth Israel is the oldest Orthodox synagogue in the South, founded by Ashkenazi (German and Central European Jews) Jews in the mid-19th century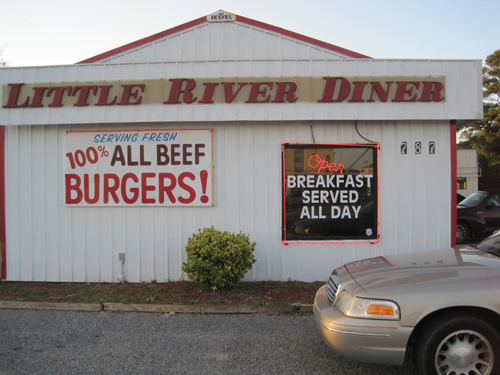 My kind of restaurant.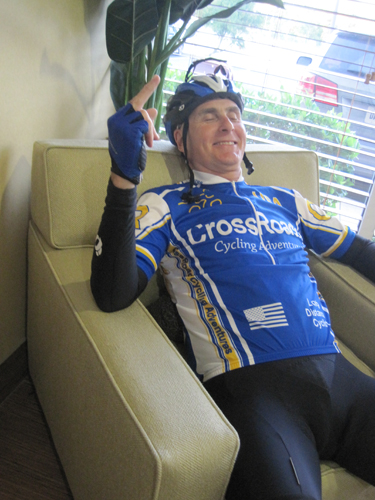 Peter, all fired up for the 120 mile ride.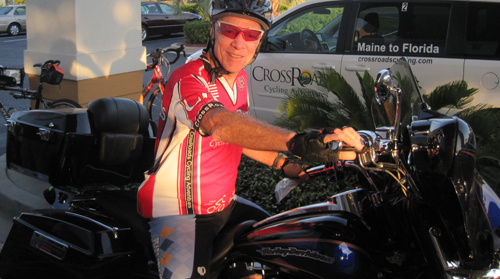 I traded my bike for this Harley.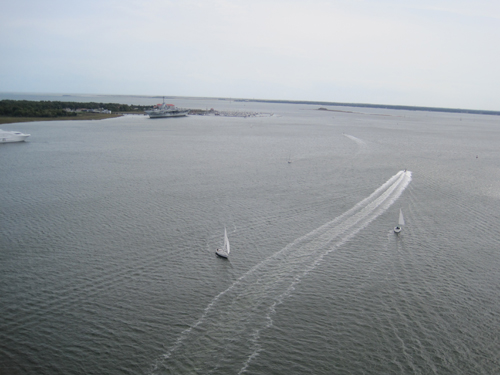 View of the harbor from the Charleston bridge.
Messages
Dad, glad that you are eating like a pig and still losing weight. That is why you went on this trip, right?
Sent 2011-10-09 from Jessie
Dad - Not sure the Harley is quite the right look for you! Glad you are enjoying yourself. Love you!
Sent 2011-10-09 from Anna