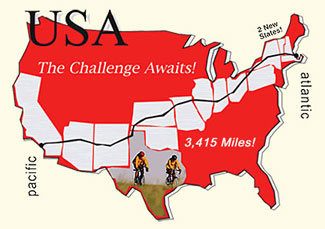 Where is Lance?
Follow Al on his cross country bike tour!
If you want to see the itinerary, click here.
To learn more about the tour, click here.
Day 15 86 miles from Ocracoke Island to Jacksonville, NC
2011-10-06

Fast ride after 2 hour ferry.

Our tour organizer asked that we have our luggage loaded at the truck by 6:20am. Well, I fell asleep while reading and when I woke up it was 10:30. In my confused state, I considered whether I had slept through the alarm or was in 10:30pm? A quick look outside, yep it's dark, go back to sleep. I woke another three times during the night.

Needless to say, I was not chipper this morning. When I learned the ferry did not leave until 7:45, grrr. And no food until the ferry. Of course, I was first in line and felt better after stuffing down olives, salami, turkey with cream cheese, PB&J sandwiches, etc. for breakfast.

It was a tired group on bikers on the ferry. When we approached the mainland, I noticed Jim moving towards the front.
Soon pickled Jim and the kosher dills (thanks John and Ben S.,Peter, Mike and Jack) were screaming through the salt flats. The first hour we averaged 23.5 mph and were on pace to average over 22 mph when Jack had a flat on a long bridge, in heavy traffic, with no room to change the tire. He had a long walk over the bridge. We changed the tire, realized we had already ridden 65 miles and decided we would eat lunch.

Many of the small communities we ride through have had considerable hurricane damage. One in particular today and huge stacks of damaged furniture, clothing, wood, etc. stacked in front of nearly every home.

I am reliving my youth. We stopped at the DQ and I had a cheeseburger and large milkshake. OMG was it good.

We passed the Marine base Camp Lejune today. Neat. At one point we passed the firing range and they were blasting away.

Jacksonville is a large city with serious traffic. Still we averaged almost 20mph today, quite fast for us on bikes.

Little known Fact: In 2010 it was listed as having the youngest median age of any city in America at 22.8 yrs.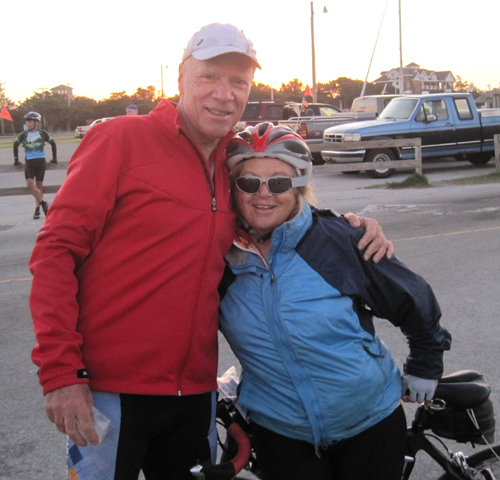 72 year old Barb and me. What did she do on her rest day? She rode 52 miles. I am blown away.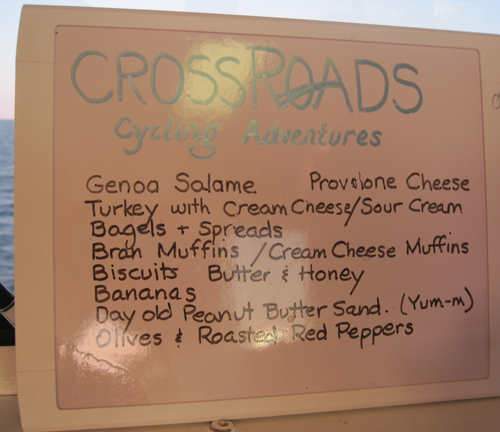 Breakfast menu on the ferry prepared by the superb Robin and Carol. Not exactly your normal early morning dining, but it worked for me.




Horses grazing on the shore of Ocracoke Island.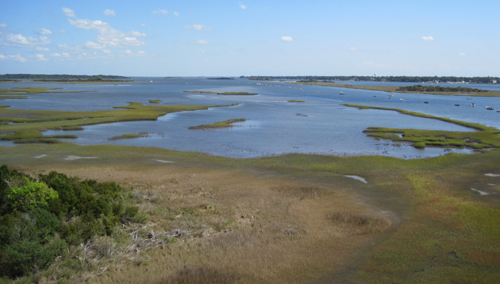 This is the view from the bridge where Jack had a flat. If you look closely at the right hand side of the photo you can see perhaps 50 boats all in a line fishing.
Messages