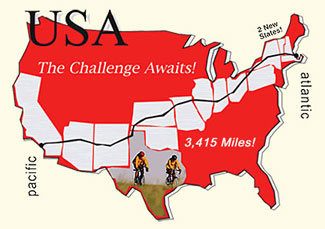 Where is Lance?
Follow Al on his cross country bike tour!
If you want to see the itinerary, click here.
To learn more about the tour, click here.
Day 13 80 Miles from Kill Devil NC to Ocracoke Island NC
2011-10-04

The outer banks road is closed, we must take a detour.

Tracey, our tour organizer, informed us that the outer banks road was closed. A new route, that she had not driven was designed. We now had to take a 2.5 hour ferry ride to Ocracoke Island and the ferry left at noon.

She divided people into groups, sure to make it, might make it, and people who would get driven to some point along the route where they could make it. We were to leave the hotel at first light.

Well, this got the boys fired up. There were seven of us in the first group and we started slow to warm up. The might make it group decided this was a fine time to get a free pull. As the Christian with hair, and the bald Jews did the work at the front they drafted behind.

We stopped when a nature break was needed and were swarmed by mosquitoes. No break was taken but our paceline was broken. We reformed and headed into the SAG where the mosquitoes were aggressive. I took a short break when I noticed that Sam, one of the fast group, was heading out. I jumped on my bike and ate as I rode. It took a while to catch him but catch him I did. We then did one mile pulls and raced to the ferry. As it turns out we didn't need to hurry, almost all riders who left from Kill Devil made the ferry.

The route was interesting. We went through swamp country. Something like you observe in scary southern movies. A highlight was the Millenium Night Club. It was in the middle of nowhere surrounded by tens of miles of swamp.

Little known facts: situated on Beacon Island in Ocracoke Inlet, two miles to the west-southwest of Ocracoke village. The Confederates abandoned and partially destroyed the fort in August 1861 after Union victories on nearby Hatteras Island. Union forces razed it a month later
The island is also home to a British cemetery. During World War II, German submarines sank several British ships including the HMT Bedfordshire, and the bodies of British sailors were washed ashore. They were buried in a cemetery on the island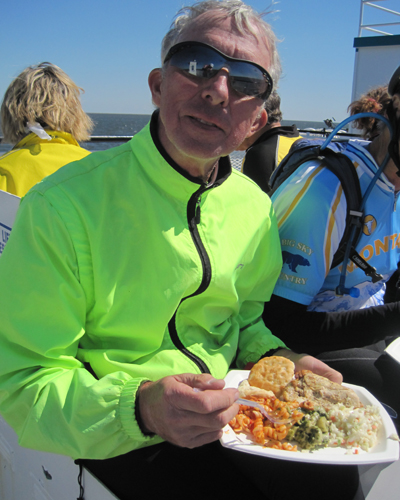 Sam, my riding companion today. We averaged over 18.5 mph including stops on an 80 mile windy ride.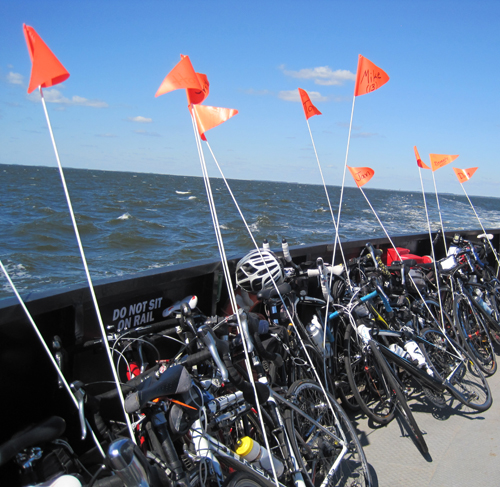 Bikes on the ferry.



Larry, Napping on the ferry.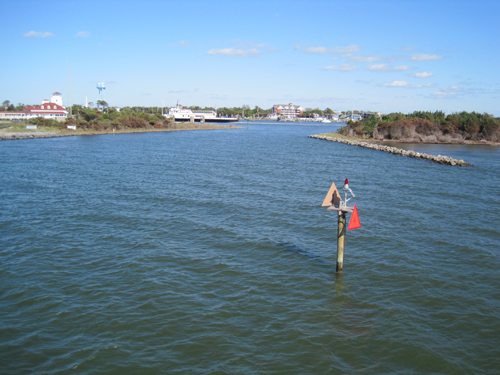 Orcacoke Island from the ferry.
Messages
The Millennium sounds like many places I've played! :-)
Sent 2011-10-18 from Bonnie