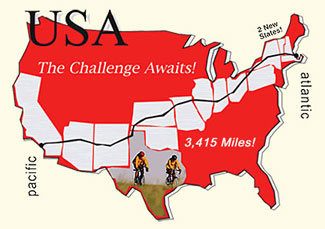 Where is Lance?
Follow Al on his cross country bike tour!
If you want to see the itinerary, click here.
To learn more about the tour, click here.
Day 10 Dewey Beach DE to Pocomoke MD
2011-10-01

8th State in 9 riding days

The day's ride was relatively short (64 Miles) and flat. The wandering Jews and Jim decided this would be the time to ride with the main pack. The first 24.8 miles were straight down Highway 1 with the wind behind us. There were about 15 of us enjoying the day.

This must be the miniature golf capital of the world. There had to be 20 of them on this stretch of road. Sometimes they would be immediately across the street from one another. This is a vacation area with constant tourist stuff. Not exactly my cup of tea.

When we turned into the wind, the pack broke up. Jim stayed at the SAG and Peter, Jack and I were joined by Don (a very strong rider who we have tried to get to ride with us). We powered into a strong headwind and raced to the hotel.

Overall, a nice riding day, some sun, cool and flat.

Little know fact: This area is known for Poco-moke River State Forest and Park, with its 18,000 acres of jungle-like prehistoric swamps and forests.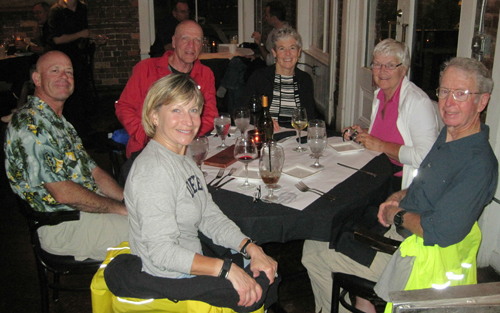 We invited many of our fellow riders to join us at dinner. Left to right around the table:
Sam, Don, Jan, Beverly, Jack, Jim, Barbara with her arm around me, Michell, Peter. You have to watch those 72 year olds.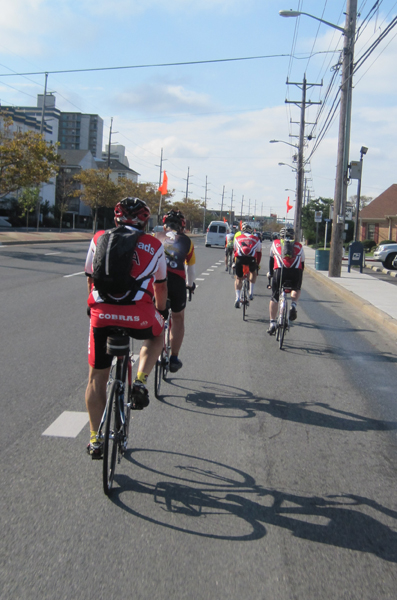 The pack moving down the road.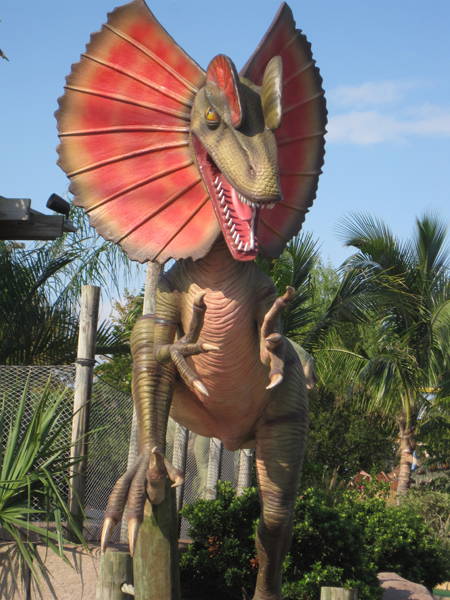 I am continually amazed at tourist stuff.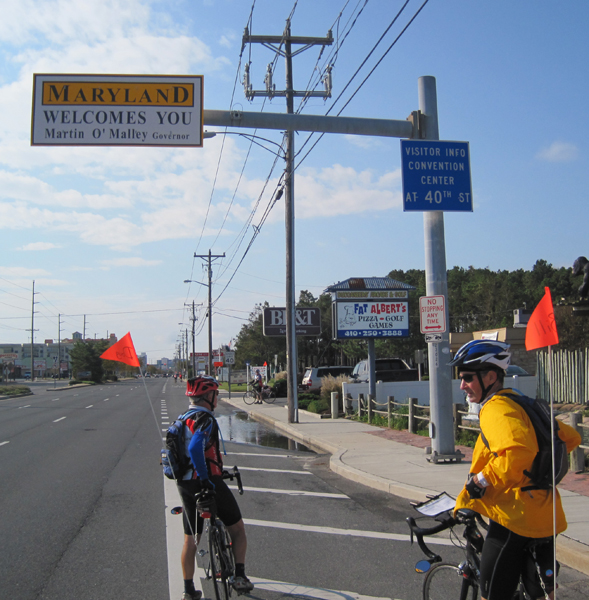 Maryland, out 8th state. Doug and Bill in pic.
Messages