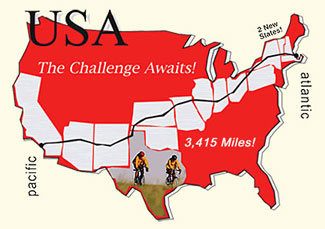 Where is Lance?
Follow Al on his cross country bike tour!
If you want to see the itinerary, click here.
To learn more about the tour, click here.
Day 9 Rest Day in Rehoboth Beach DE
2011-09-30

A beautiful day to ride---sunny, seventy degrees, no wind. But of course it is a rest day.

We normally breakfast at 6am so I was up before dawn. I went on an extremely peaceful walk along the beach during sunrise. Nice, very nice. Since my bike computer had finally been bounced off my bike somewhere down the road in New Jersey, Jack and I went for a meandering ride that included a stop at the bike shop.

This is quite a nice area when it is not over flowing with tourists. It's less than 1/2 mile from the Atlantic to the bay. Thus the road is lined with tourist shops, hotels, homes, etc.

A comparison of the cross country ride and the east coast ride:

Food: EC much better. So far every meal has been eatable. Although most meals are franchises like an Applebees, where I would never eat in Ann Arbor, it is food. None of those amazingly distasteful small town western breakfasts.

Hotels: Much nicer on the EC. A couple of bummer Howard Johnsons, but none of the small western US falling apart variety.

Terrain: But rides have been interesting in there own way. Lots of interesting variety on both.

Weather: Most EC days have been low clouds, dark and moist. However, if you can deal with the rain they are good riding days. None of the oppressive hot days we had on XC09 that knocked me for a loop.

Wind: The wind is much worse in the west where there are no trees, buildings or land formations to slow it down. We had constant headwinds on the XC ride, here the wind has been a none factor.

Fatigue: I was amazingly fatigued on the XC ride. I have had none of that on this ride. I was much better prepared for this ride.

Riders: This ride has a wider range of abilities. The riders I most respect are the women who are older than me. They are amazing.

Riding companions: Just great Jim, Peter, Jack. The same as XC09.

Little known fact: Jack tells me that Rehoboth is the town where Abraham lived in the biblical era.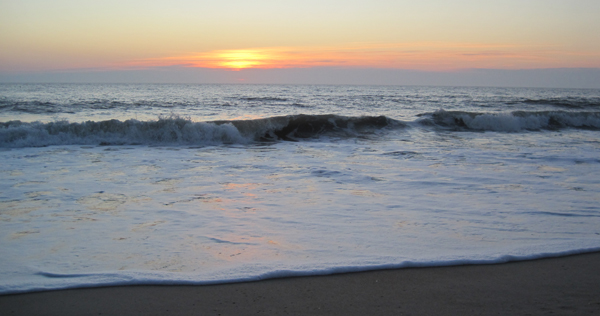 Sunrise over the Atlantic.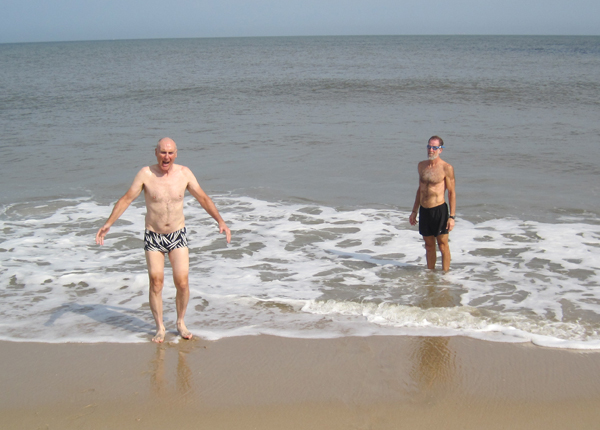 Peter and Larry about to swim in the Atlantic.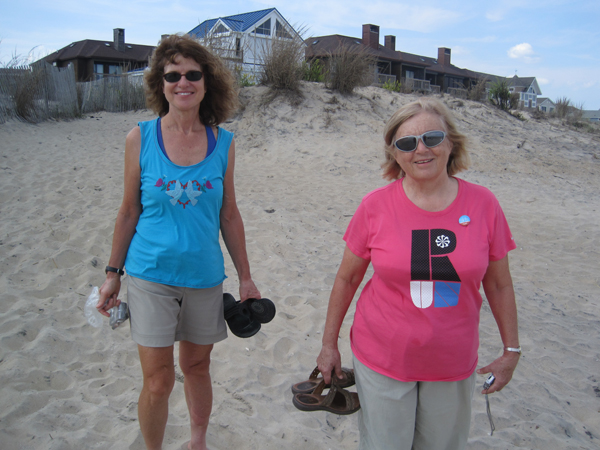 Beverly and Barbara. Barbara is 72 years old. How cool is that?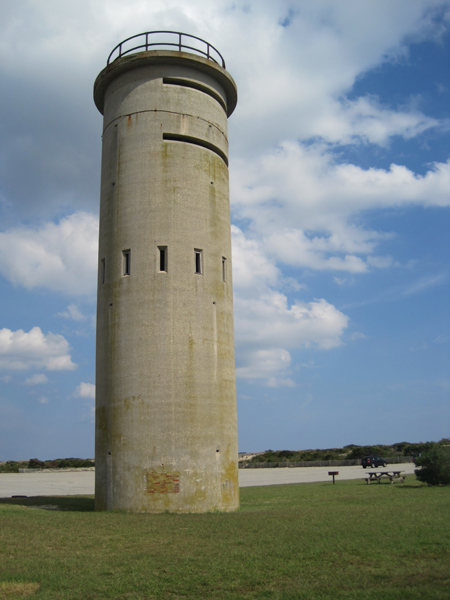 A WW11 watchtower. Along the coast they were built in pairs to watch for German war ships.
Messages
Loved your new years experience Dad, just classic. Glad you got some sunshine today. Go tigers! Go blue! Love you
Sent 2011-09-30 from Katie
Hi Dad - Sounds like you are having a blast and that this adventure is somewhat sane. I like it. We miss you! Especially Ella. Hurry home. Love you!
Sent 2011-09-30 from Anna
Where are the pics of you swimming in the Atlantic?

Love ya!
Sent 2011-09-30 from Dave N.